You want to start living the van life. The freedom of traveling through open roads excites you. But don't forget that you still need to have the correct budget. Otherwise, your van life might end quickly. So, how much does it cost to live in a van?
Knowing the expenditures associated with living in a van is vital to continue your journey on the road. Continue reading to know these expenses so you can prepare yourself before you start this wonderful journey in your van.
Factors Affect the Price
1. The Price of a Camper
You need a van before anything else. As it stands, it's also going to be your largest investment. Therefore, you need to allocate the necessary funds to buy a van that can last for years.
At this point, you have two options: brand new or used. Buying a brand-new van has its perks. For instance, the mileage starts at zero and you get the first touch to try out the vehicle's features.
However, purchasing a brand-new van means you need to spend money for the full price of the vehicle. A 2013 article reveals that cars lose value every month. This drop in value depends on different circumstances.
Therefore, if you're planning to resell your van, it's not going to give you a significant return on investment (ROI). Thankfully, you still have another option, which is to buy used.
Some new interested buyers might shudder upon hearing the word 'used.' Take note that vehicles lose value over time. Therefore, second-hand vans are less expensive than their brand-new counterparts.
If you're on a tight budget, you can scour online marketplaces like Craiglist for used vans.
Let's take a look at a quick comparison; for instance, a brand new 2021 Ford Transit has a price starting at US$32,840. However, you can get a second-hand 2011 Ford E-150 for about US$10,000. Some used vans might even have prices lower than US$10,000.
2. Gas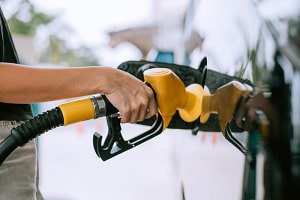 Monthly gas costs can range from US$200 to US$600. Gas expenses differ for each van owner, their vehicles, and their usage. You can save on gas if you're planning on staying in specific locations for extended periods.
3. Paid Campsites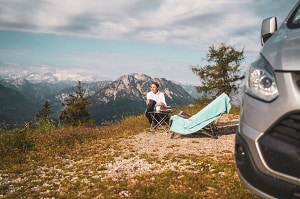 The cost of staying overnight at a paid campsite is between US$15 and US$30 on average. You might gain discounts if you stay for extended periods.
Also, some paid campsites charge per month. If so, the average price for staying in these areas is approximately US$450 to US$900 monthly.
4. Insurance
Perhaps the last thing you'd want to happen while traveling in your van is when it breaks down because of natural causes. Protect your finances by subscribing to an RV insurance policy.
Ask your insurance agent or company if your van is within the policy's scope. If so, you can secure your finances if natural incidents damage your vehicle or render it unusable.
Still, you have to pay a monthly premium to keep the coverage. The average cost of securing RV insurance for vans is about US$1,500 per year. Additionally, the policy can include collision and comprehensive coverage to give you great value.
Aside from the RV insurance policy, don't forget to secure your health. Consider becoming a health insurance policyholder to reduce costs for health emergencies.
The premiums for health insurance differ among states. Additionally, the costs can increase if you add riders or extra features to the coverage. With that in mind, the average monthly health insurance premium is US$495 at the national level.
Insurance premiums can even go lower if you're an employee. Ask your company if you can take advantage of discounts when applying for health insurance.
5. Phone Bill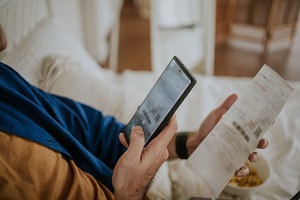 Today's phone service providers supply customers with mobile Internet services. These extra features can cost more than standard call and text services. Still, having mobile Internet allows you to interact with family and friends easily.
The prices for mobile phone plans can range from US$50 to US$100, depending on the provider and services rendered. You also have the option to spend more money if you want to take advantage of unlimited data plans.
You can also buy a reasonably-priced phone for your van life adventures. For instance, the iPhone 11 is a good choice if you're into Apple's mobile infrastructure. Otherwise, consider buying the Google Pixel 3a if you're an Android enthusiast.
6. Groceries/Food
Food expenses vary significantly for each person traveling and staying in their vans. The amount of money spent per month depends on factors like the grocery store, the amount of food you eat, and the frequency of eating out.
For example, your diet comprises mostly organic food. Plus, you buy your groceries at high-quality stores. With those factors, your monthly expenses for food can be higher than average.
Cooking and eating organic food every day nets you about US$600 to US$800 in monthly food costs. These numbers can go lower if you buy your healthy food options at places like the weekend farmer's market.
7. Emergency Expenses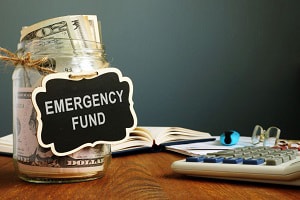 Don't forget to set money aside in case of accidents on the road. Things like a blown tire can catch you off-guard. Remember to have at least one spare tire in your van in case these events take place.
For instance, you can buy a spare tire for a 2014 Chrysler Town at a reasonable price. You can also post online classified ads for a specific tire for your van.
Other emergency expenses that you need to take note of include broken appliance replacements and engine repairs. Kindly note that you should at least have some extra cash for a towing service so you can stay safe while your vehicle needs repairs.
Additional Tips on Saving Money While Living in a Van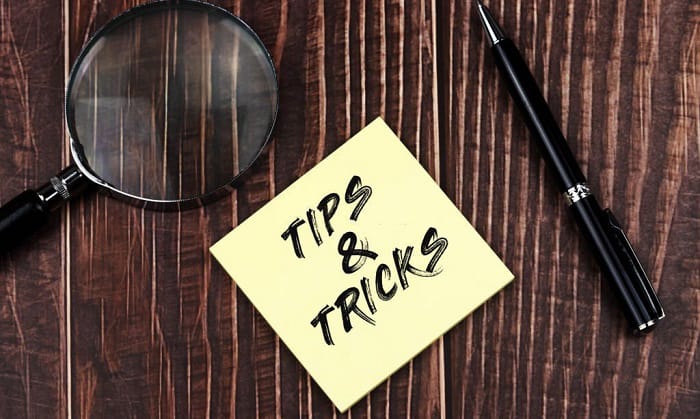 Take advantage of free campsites. These free camping grounds are easily the best ways to help you save money while on the road.
Plan your route before heading out. Many drivers spend more on gas than intended because they fail to find the best route for their travels.
Avoid eating out frequently. Although it's tempting to eat at restaurants, save money by resisting that urge. Buy ingredients and prepare your food instead.
Use a campfire. Save gas from cooking from your vehicle by using a campfire. Make sure to check if using a campfire is allowed in the area first.
Save electricity. Electricity costs while living in a van can still skyrocket if you're not careful. Remove electronic devices from their sockets when they're not in use to save power.
Maintain your vehicle. If you don't ensure that your van is running at optimal efficiency, it's going to be at a higher-than-normal risk of running into issues.
Make a list of expenses. Expenditures can shoot up if you're not recording money spent. Take note of every expense so you're always prepared for emergency payments.
Final Words
Understanding the things that affect the costs of living in a van will help you save money. Factors like the vehicle, insurance, gas, and food can affect your budget.
Make sure to list your expenses to avoid the shock of going over your spending allowance in emergencies. Hope this article has the most useful answer to "How much does it cost to live in a van?". Also, take advantage of things like free campsites and budget-friendly phones like the iPhone 11 or Google Pixel 3a to reduce monthly expenditures.
"Hi, I'm Francis' husband—Calvin. Our story began with our shared passion for traveling. I have had a career journey for over 11 years at Ford Motor Company, where I took on the role of BMS SW Process Engineer.
Together with my wife, I have dedicated countless hours to exploring every nook and corner of the world. Ten years living in an RV may seem long, but time seems to fly by when I'm doing what I love with the person I love. 
That's why I am also a member of FMCA and have been a panelist on seminars at shows like FMCA's 103rd International Convention & RV Expo in Gillette, WY, where I can showcase my adaptability and expertise.
Like my wife, I hope to help you see the beauty of traveling off the beaten path by sharing insights into this lifestyle. In addition to my corporate roles, I also launched our website – Outdoorbits, in 2015 and continue to contribute my knowledge and skills to the present day. And I'll be completely honest with you—no hiding the truth or sugarcoating the possible challenges. 
So, if you want to run away from the busy lifestyle to embrace nature, I'm your guy."