Welcome to The Outdoorbits
The Outdoorbits began with the purchase of our first RV in 2012, fueled by our love for the outdoors and traveling. Understanding that each of us has a hidden wanderlust, we've established this website to help anyone take the first steps in their journey to exploring nature.
The thing about going off the beaten track is that there are a million things you need to be prepared for – be it finding the right RV equipment or being able to fix your mobile home in the event of a sudden breakdown.
However, no amount of preparation will be enough if you don't have the proper guidance. We remember getting frustrated because we couldn't decide what solar panels and RV batteries to get for our home. If only we'd had any advice or suggestions back then.
It was from our understanding of how at a loss a beginner can feel that we decided to make this site. We seek to help anyone out of their depth dealing with issues that might arise before, during, and after their road trip. We likely stand as one of the most prominent online businesses in the motorhome industry. We take pride in our reputation, and our business largely thrives on recommendations and word-of-mouth referrals, which we actively nurture. Feel free to peruse our customer testimonials to gauge the opinions of those who've experienced our service and values.
And hopefully, we'd be able to instill our love for traveling the long winding roads in anyone new to this amazing lifestyle.
The Founder
The Outdoorbits was founded by Francis A. Luna and Calvin Duty—a loving couple with a shared interest in exploring the outdoors. We have more than a decade of traveling in our RV home to appreciate the beauty of nature, especially where things are still untouched by human hands.
With our collective experience in RV traveling for over ten years, we're confident we have what it takes to support aspiring RV enthusiasts. As we have pointed out, we understand the struggles and know what to expect on these journeys with mobile homes.
To elaborate, our expertise covers many aspects, such as RV maintenance and safety, vehicle troubleshooting, cleaning, etc. We've also tried out a wide range of products ourselves so that we can offer truthful reviews about accessories, electronics, and replacement parts.
That's not the end of the story, either. We've got nearly a decade's worth of experience when it comes to launching websites and managing content as well. This means we get how important it is to deliver concise, informative, and helpful content. After all, in this day and age, no one has the time to read long-winded posts.
Another aspect that sets us apart is our firm belief in inclusivity and diversity. By bringing members of all races, sexual orientations, and genders, we're confident we have a broad view of our readers' needs and expectations. Regardless of what one's identity might be, Ourdoorbits can be the place where they feel belonged.
This also means we have plenty of helpful inputs into what might make readers uncomfortable, be it the wrong use of words or unintended and unjust stereotypes. Hopefully, we'll be able to provide you with a pleasurable reading experience.
Who Are We?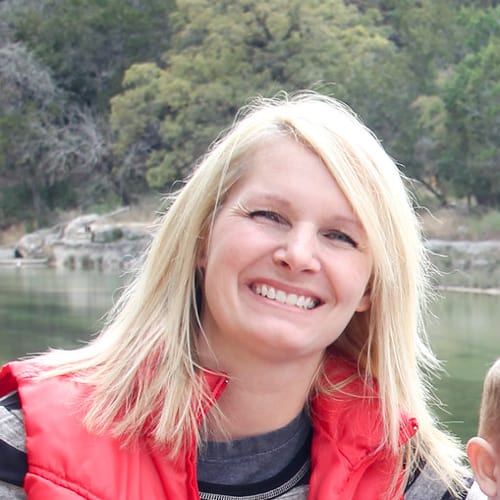 Francis A. Luna
(February 13, 1985)
"My career journey has been marked by a variety of roles. I served as a Personal Trainer for Children, Fitness Instructor, and Home-Based Consultant in Detroit Wayne Integrated Health Network.
More than ten years of traveling in my caravan have lent me a deep appreciation of freedom. Without the shackles of being tied down to one place, I get to explore many parts of the world and relish the exhilaration that comes with discovering new things. Throughout my journey, I have been a member of FMCA (Family Motor Coach Association) since 2020. Thus, living on the road has never become boring for me.
As someone with a burning passion for traveling, I want to inspire others to adopt a nomad lifestyle to appreciate the beauty of the world. This, of course, requires a functioning vehicle that can always make you feel at home, even when you're far away from modern life.
Therefore, I seek to put my experience to good use—helping you with your adventure on the road. As a result, I launched and managed the Outdoorbits website, where I likely share my enthusiasm for outdoor activities and health-related insights."
Calvin Duty
(December 10, 1982)
"Hi, I'm Francis' husband—Calvin. Our story began with our shared passion for traveling. I have had a career journey for over 11 years at Ford Motor Company, where I took on the role of BMS SW Process Engineer.
Together with my wife, I have dedicated countless hours to exploring every nook and corner of the world. Ten years living in an RV may seem long, but time seems to fly by when I'm doing what I love with the person I love.
That's why I am also a member of FMCA and have been a panelist on seminars at shows like FMCA's 103rd International Convention & RV Expo in Gillette, WY, where I can showcase my adaptability and expertise.
Like my wife, I hope to help you see the beauty of traveling off the beaten path by sharing insights into this lifestyle. In addition to my corporate roles, I also launched our website – Outdoorbits, in 2015 and continue to contribute my knowledge and skills to the present day. And I'll be completely honest with you—no hiding the truth or sugarcoating the possible challenges.
So, if you want to run away from the busy lifestyle to embrace nature, I'm your guy."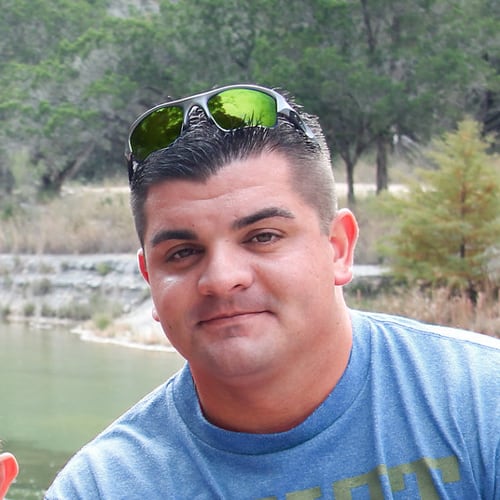 From Newlyweds to Nomads:
The Journey of an RV-Loving Couple
2010
Francis and Calvin got married, fueled by their shared love for traveling.
2012
After two years of careful planning and researching, the loving couple got their first RV and began their adventure
2015
Noticing the lack of reliable resources for RV travelers, the couple decided to launch their own RV website to offer helpful tips for people with the same interests.
2017
Francis and Calvin continued with their journey and gained a deeper desire to share what they learned on the road.
2019 – 2020
The couple tried to reach a wider audience by putting their experience into creating a wider content range, such as product reviews and travel guides.
2021 – 2023
Calvin and Francis re-shifted their focus to traveling and exploring new corners of the world. As they did so, they continued to share their experience on the road with their audience.
Our Mission And Vision
Life on the road has its obstacles, and we hope to smooth out any challenges you may face. This includes the issue that may arise during your preparation process, problems during the journey, and difficulties when you're temporality putting the vehicle away.
Suffice it to say, Outdoorbits is specifically created for RV owners and aspiring travelers. If you need any tips, guidance, or advice related to living in a caravan, we have you covered, as we have plenty of experience to share and a passion to help RV adventurers.
Here, you can find that we cover a wide range of topics. Beginners will love our posts on the basics of RV safety, what accessories to buy, as well as how to set up a working water and electronic system. Meanwhile, more seasoned travelers will certainly find our tips for RV maintenance helpful.
We also offer products review so that you can find the perfect item for your caravan. We can guarantee that any product we recommend has been tested ourselves and is of high quality. Any subpar item will not make it to our list, as it not only can be a hindrance but may also pose a danger for you while on the road.
Fact-Checking
In this day and age, when misinformation can easily spread, finding a trustworthy source can be challenging. And we understand how frustrating it can be not knowing which source to put your trust in, especially considering that life on the road doesn't leave much room for errors.
This is why our articles are always fact-checked by an expert with certified knowledge and experience in the field. We will not compromise for half-truths or personal opinions veiled as facts. This way, we can provide you with accurate information and become a place you can rely on.
During our research, we only consult recently published and certified sources. This will ensure that our information is up-to-date and accurate. Moreover, we always cross-check with other reputable sources to certify our information's credibility.
Editorial Guidelines
Outdoorbits will not tolerate subpar writing and plagiarism. Aside from being accurate and informative, our articles must also be original, concise, and helpful. Anything less than that will not make it to the publishing process.
We can't in good conscience rely on AIs to produce our writings, as we believe that's a violation of ethical standards. We guarantee that we will go out of our way to do in-depth research and fact-checking to deliver accurate and unique content written by humans.
Conclusion
We at the Ourdoorbits hope to become a safe and trustworthy place for our fellow RV travelers. Hence, we will do everything in our power to deliver accurate, helpful, and concise articles to help you along your journey.
Suffice it to say, we aim to spark the love for RV traveling in our readers, and we hope to continuously nurture this passion. So if you have questions or anything to share, feel free to reach out – we'd get back to you as soon as possible.