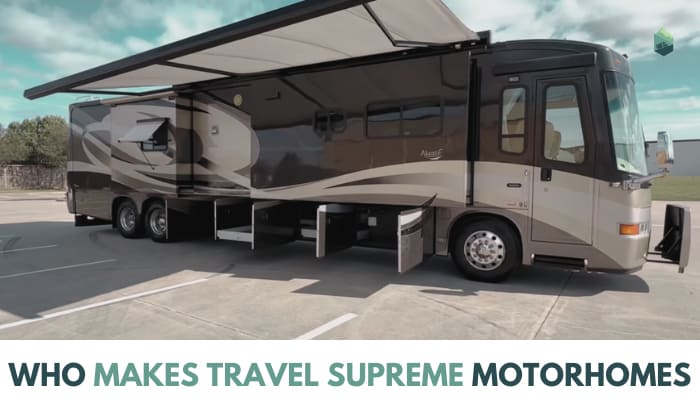 Travel Supreme is a recognizable RV brand with a rich history of making some of the most iconic diesel pushers and world-class motorhomes. Although the brand went out of business in 2008, many still wonder who makes Travel Supreme motorhomes today. Does it even still exist?
Yes, Travel Supreme still exists; it's currently manufactured by Jayco, Inc, which is owned by Thor Motor Coach. Of course, you will want to know how this transpired, wouldn't you? Then, read on.
Travel Supreme's Origins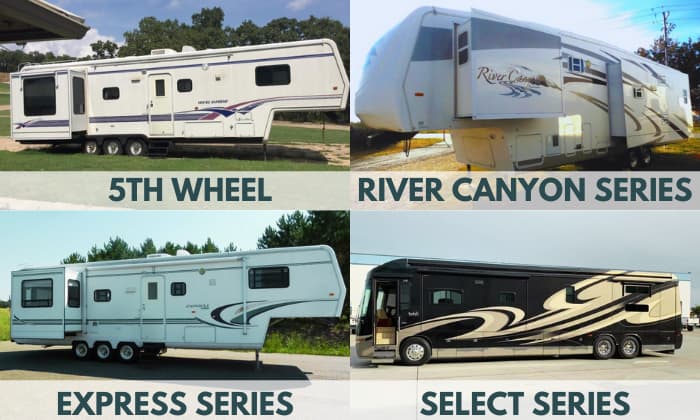 Travel Supreme's brand origin dates to 1989, when Glenn Troyer established the company despite lacking the experience or technical know-how in designing and building recreational vehicles.
However, what Troyer lacked in RV-related expertise, he made up for it with impeccable organizational and customer relationship skills. Moreover, industry veteran Paul Miller was there to handle RV production.
The dynamic duo worked to produce one of America's most trusted fifth-wheel and motorhome RV brands. Featuring only the finest quality materials and amenities, Travel Supreme recreational vehicles grew in popularity, rolling out 250 pristine units yearly by 2000.
Focusing on the highest quality materials, Troyer established partnerships with equally trustworthy RV component manufacturers, including Spartans and Freightliner, for the RV's chassis.
He was also hands-on in organizing and motivating their 200-strong workforce, allowing them to deliver high-quality RVs.
The brand rolled out four RV models throughout its lifespan, including the following.
5th Wheel – A full range of RVs for every budget, style preferences, and required amenities (i.e., Residency, Elite Suite, Grand Sierra, and Alante)
Express Series – An excellent-quality RV with a more reasonable price tag (i,e,m EX33, EX39, and EX43)
River Canyon Series – Ideal for longer RVing road trips and extended boondocking adventures (i.e., RC33, RC39, and RC43)
Select Series – The ultimate in RVing experience (i.e., S33, S39, and S43)
Unfortunately, the 2008 economic downturn saw many establishments close shop, including Travel Supreme.
Jayco to the Rescue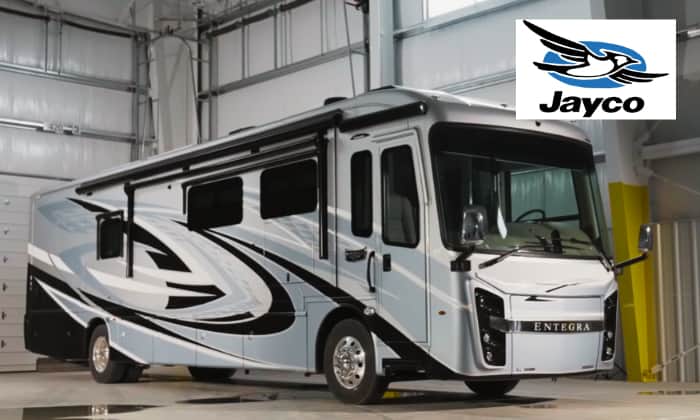 Jayco, Inc. bought some Travel Supreme RV assets in 2008, saving the beleaguered brand. The transaction saw the RV manufacturer establish the Entegra Coach division to accommodate the growing demand for Class A diesel-powered motorhomes.
Heading this new RV division was Travel Supreme's founder Glenn Troyer. Unfortunately, Tryoer's stint as division chief was short-lived. He resigned in September 2008 to pursue other interests.
Today, Entegra Coaches remain some of the world's finest motorhomes designed and crafted mainly for RVers who want luxury amenities and premium comfort. Every Entegra coach has the Travel Supreme DNA in its design, functionality, and class.
Current Ownership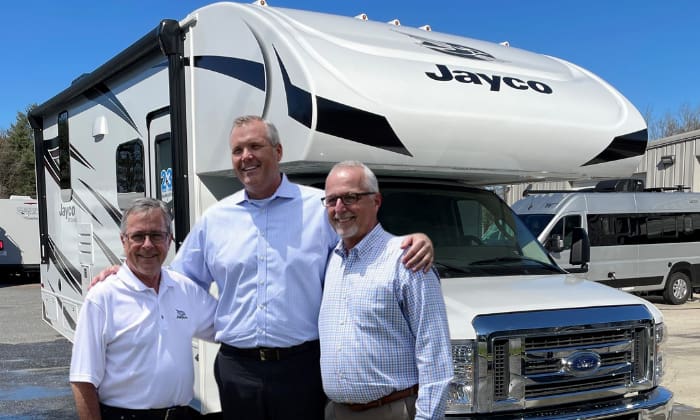 In late June 2016, RV industry giant Thor Industries bought then-48-year-old Jayco RV for $576 million.
Bob Martin, Thor's CEO, lauded the transaction as crucial in cementing the RV brand's position in the competitive market, underscoring Jayco's – and Travel Supreme's – impact in the luxury RV segment.
The year before the buyout, Jayco, Inc. made $1.5 billion. Adding this figure to Thor Industries' $4.01-billion 2015 revenue, it's easy to appreciate Martin's optimism.
However, it's worth mentioning that Jayco remains the sole manufacturer of Travel Supreme. After all, Thor Industries doesn't want to mess with Jayco's proven formula of success.
Hence, if one asks who the current Travel Supreme Motorhomes manufacturer is, the answer would be Jayco, which is currently under the ownership of Thor Industries.
Conclusion
If one knows the brand's history, answering who makes Travel Supreme motorhomes is easy. Although Jayco Family of Companies still manufactures Travel Supreme motorhomes from its Middlebury, Indiana facility, its ownership belongs to Thor Industries.
Travel Supreme's founder may no longer be with the industry, but nobody can deny Troyer's single-minded dedication to build one of America's most-loved luxury motorhomes. Despite limited knowledge in the industry, Troyer created an enduring brand that still rolls on today's roads and RV parks.
"Hi, I'm Francis' husband—Calvin. Our story began with our shared passion for traveling. I have had a career journey for over 11 years at Ford Motor Company, where I took on the role of BMS SW Process Engineer.
Together with my wife, I have dedicated countless hours to exploring every nook and corner of the world. Ten years living in an RV may seem long, but time seems to fly by when I'm doing what I love with the person I love. 
That's why I am also a member of FMCA and have been a panelist on seminars at shows like FMCA's 103rd International Convention & RV Expo in Gillette, WY, where I can showcase my adaptability and expertise.
Like my wife, I hope to help you see the beauty of traveling off the beaten path by sharing insights into this lifestyle. In addition to my corporate roles, I also launched our website – Outdoorbits, in 2015 and continue to contribute my knowledge and skills to the present day. And I'll be completely honest with you—no hiding the truth or sugarcoating the possible challenges. 
So, if you want to run away from the busy lifestyle to embrace nature, I'm your guy."