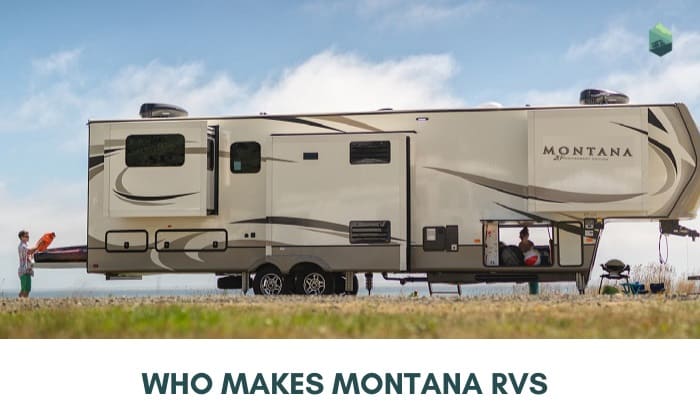 If you ever wonder who makes Montana RVs, then you're not alone.
Keystone is the manufacturer of the legendary Montana luxury fifth wheel and travel trailer brand. The RV company was first established in 1996 but was acquired by Thor Industries in 2001.
Other than the Montana fifth wheels and travel trailers, the company also offers several product lines, such as toy haulers.
Continue reading if you want to know more about Keystone and the Montana brand.
Overview About Keystone Brand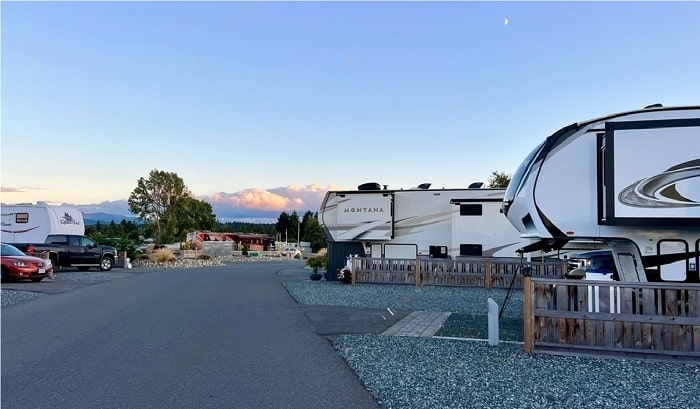 Cole Davis has been the one who makes Keystone RV a trusted brand since 1996. He had a goal to make high-quality RVs at reasonable prices. To make it possible, he hired the best people and kept the overhead costs low.
The first Keystone product is a full-sized fifth wheel called the Sprinter which was presented to the public in 1996. In 1998, the Montana fifth wheel was introduced, providing luxurious amenities and incredible space.
In 2001, Thor Industries acquired Keystone and became the market leader of the fifth wheel and travel trailer industry. Thor's chairman, Wade Thompson, recognized the growing success of Keystone and promised Davis independence for production. With the acquisition, Thor Industries became the ones who own Montana RV per se.
The merger of two companies has produced wonderful results. Thanks to Thor Industries, Keystone was able to realize its goal of producing high-value RVs, since they were able to get cheaper materials and improve business practices. As a result, Montana has become the top-selling fifth-wheel brand in the US until 2011.
As of today, Keystone has spread its market share to North America. The company produces a wide array of products, ranging from small toy haulers to lightweight travel trailers.
Besides Montana, other popular RV brands from Keystone include Outback, Raptor, and Alpine.
1. Types Of Montana RVs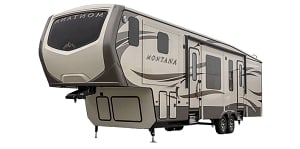 Montana fifth wheels are available in different lengths, ranging from 35 to 42 feet.
Fifth Wheels (35-40 Feet)
The shortest Montana 5th wheels are the 3123RL and 3121RL models, measuring only 35 feet. With this size, the RVs have enough space for four people.
The longest in this range are 3813MS, 3721RL, and 3791RD. All of these models have a length of about 40 feet. Among these three, the 3791RD has the largest floor plan, accommodating up to 6 people.
Fifth Wheels (Over 40 Feet)
The longest model in this range is the 3901RK, which is 42 feet and 4 inches long. Though spacious, it can only accommodate four people. The good news is that each bedroom has a king-size bed for extra comfort.
Keystone Montana 3921FB is the oldest model, with a length of 41.33 feet. Its two bathrooms are spacious, especially the main one with the tub. If you wish to replace the tub with a closet for more clothes storage, you can upgrade to the 2023 Keystone Montana 3931FB model.
2. Cost Of A Montana RV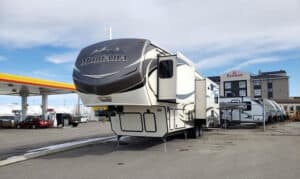 The price of a Montana RV ranges from $39,000 to $162,000.
The cheapest is the 2014 Keystone RV Montana 3100RL, which is about $39,000. This old model has a nice floor plan with a spacious living area and bathroom.
You can find the majority of Montana models under the price range of $100,000 to $162,000.
The most expensive model is the 2023 Montana 3901RK, costing about $161,050. This model has two bathrooms, a large walk-in wardrobe, and a raised kitchen to watch over the happenings in the living area.
Currently, at least 800 Montana RV dealers sell new and used Keystone Montana models in the US and Canada. Just tell them what model you want, and the dealer can get them for you. Those dealers close to the Montana RV manufacturer can deliver your product quickly.
3. Other Products Of Keystone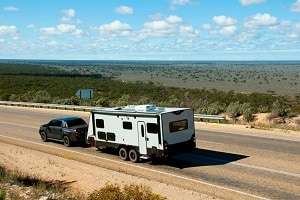 Keystone's travel trailers are more lightweight than the fifth wheels but pack plenty of comfortable amenities.
For instance, the Passport GT model comes built with solar panels for off-grid camping. Also, the Filon exterior ensures that the trailer will withstand any weather conditions.
Other brands of travel trailers include the super-light Passport SL and Springdale Mini.
Montana isn't the only brand in Keystone's roster of fifth wheel product lines. The RV company also makes popular brands, namely the Arcadia series, Avalanche, Alpine, and the Montana High Country.
If you like to load plenty of equipment, you can try the spacious toy haulers of Keystone. The popular brands are Carbon, Fuzion, Raptor, and Outback.
The Keystone Retreat is one of the best destination trailers with its modern design and spacious rooms. All the appliances are updated to make RV living more comfortable.
Factors That Make Montana RVs a Good Choice
There are reasons why Montana fifth wheels have a good reputation in the RV industry. Here are some of them.
Montana trailers are made of lightweight aluminum bodies. They're powder-coated to fight rust and increase durability. Also, the sidewalls are extra-thick and laminated to protect the camper from water damage.
The 2023 models feature tinted glass windows, providing a sense of security. As for the roof, it has been upgraded from EPDM rubber to TPO to increase energy efficiency. The steel rafters allow you to walk on the roof without worrying about damaging the surface.
Montana campers have quite a large storage space, enough to bring along a motorcycle or other equipment to the camp. The bedrooms are large enough to fit a king-size bed. While some models have large bathrooms to give space for a tub, others have large wardrobe cabinets.
In the kitchen, you'll be surprised to find a lot of extra space for your kitchen items. For example, you can store your pots and pans under the pantry or above the microwave.
Wide Selection Of Floor Plans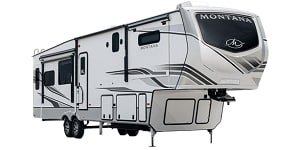 You can find plenty of Montana RV floor plans to suit your needs.
For example, the Montana 3761FL and 3763BP have front living areas and rear bathrooms for more privacy. Meanwhile, the rear living floor plans of 3781RL and 3791RD models add extra kitchen space and a beautiful view of the back window.
The Montana 3793RD allows you to add extra living space with its five slide-outs. If you still want to keep an office while RVing, the Montana 3855BR and 3857BR provide an extra room with a desk.
The interior of the Montana RV is built with luxury for comfort. For instance, the living room is equipped with designer sofas and solid wood cabinets. The seats come with a massage and reclining functions to watch movies on the 50-inch TV.
The slide-outs have vinyl flooring that has the same texture as wood. All windows have roller shades for privacy and to keep the sunlight away from the room. Best of all, the kitchen is equipped with solid countertops, cabinets, and an island.
Modern And Safety Features
Montana RVs already come equipped with solar panels to serve as backup power for off-grid camping. Each room has an electrical outlet to run all your AC devices each time you use solar power.
For safety, the rig is already equipped with smoke and propane gas leak detectors to prevent fire. You can use the RV any time of the year because it comes with insulation and heat pads to protect the motor from the cold months.
Frequently Asked Questions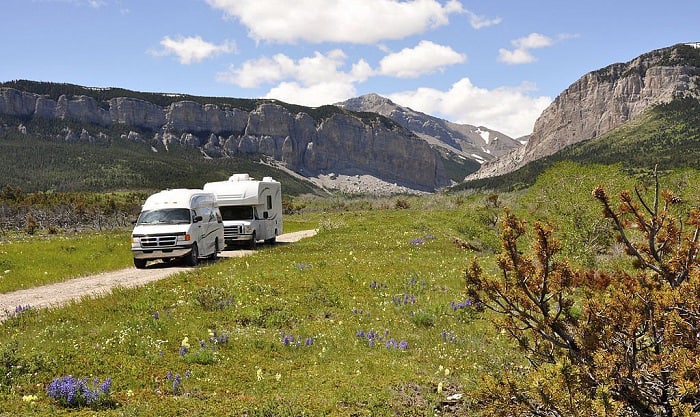 Montana and Montana High Country: What Is The Difference?
Montana and Montana High Country quality are nearly the same. However, Montana is more luxurious with its high-end furnishings. It offers a more stylish kitchen and living area with a taller ceiling.
Montana High Country, on the other hand, is more lightweight. Most of the models also offer a higher sleeping capacity than Montana. While Montana can sleep up to eight people, Montana High Country can accommodate ten.
Where are Montana RVs made?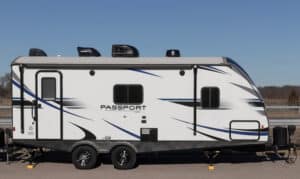 The Montana RVs are made in Elkhart, Indiana. The components of the RV aren't pieced together in the assembly line. They come pre-assembled to make the production process faster.
What is the average lifespan of a Montana RV?
One of the greatest aspects of Montana RVs is durability. When maintained and cared for properly, you can expect these fifth wheels to last up to 20 years.
Conclusion
At this point, I'm sure you know who makes Montana RVs. Keystone has made such a good fifth-wheeler that offers a great balance of quality and price. Thanks to Montana, you can enjoy luxurious amenities even away from home.
Let us know your thoughts on this article in the comment section below. If you like this article, don't forget to share it with your friends.
"Hi, I'm Francis' husband—Calvin. Our story began with our shared passion for traveling. I have had a career journey for over 11 years at Ford Motor Company, where I took on the role of BMS SW Process Engineer.
Together with my wife, I have dedicated countless hours to exploring every nook and corner of the world. Ten years living in an RV may seem long, but time seems to fly by when I'm doing what I love with the person I love. 
That's why I am also a member of FMCA and have been a panelist on seminars at shows like FMCA's 103rd International Convention & RV Expo in Gillette, WY, where I can showcase my adaptability and expertise.
Like my wife, I hope to help you see the beauty of traveling off the beaten path by sharing insights into this lifestyle. In addition to my corporate roles, I also launched our website – Outdoorbits, in 2015 and continue to contribute my knowledge and skills to the present day. And I'll be completely honest with you—no hiding the truth or sugarcoating the possible challenges. 
So, if you want to run away from the busy lifestyle to embrace nature, I'm your guy."