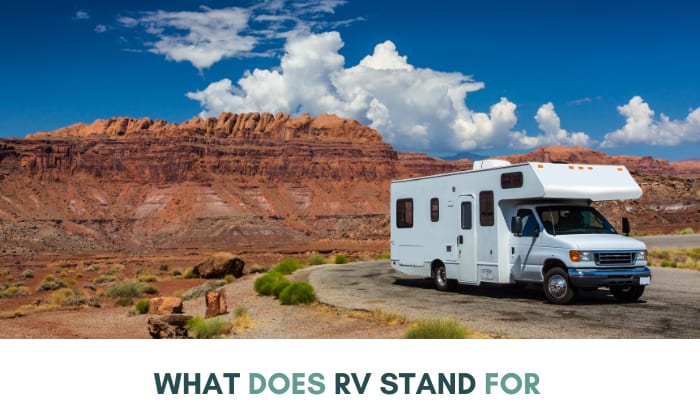 The idea of not having to spend a single dime on hotels during travels is tempting. This is precisely why more families are getting RVs via rent or purchase.
What does RV stand for, you ask? The definition varies from person to person. To some, it's just some sleeping space on wheels, but to others, it's home — it's their lifestyle. It gives them the freedom to explore the world and make it a part of their daily lives.
This article will give you an overview of what you need to know about this unique vehicle and its benefits. If you're into that, then read on!
What is an RV Actually?
What does RV mean? Let us cut to the chase: RV stands for recreational vehicle. But what qualities does a vehicle need to be called an RV?
To answer, any type of vehicle can be considered an RV if it can be driven by a motor or towed by another vehicle and has living accommodations onboard.
This means that RV is any vehicle that is designed to be lived in, which is the RV abbreviation meaning: recreational van for recreational living.
Now that you know what RV stand for in cars and its essential criteria, let us move on to how RVs became the RV we know today.
RV Types
You may wonder what is actually the most popular type of RV. Here, you can explore for each of the classifiers:
1. Motorized RVs
Class A Motorhome
Class B RV
Class C RV
Camper Van/Van Conversions
2.

Towable RVs
Travel Trailer
5th Wheel
Pop-Up Camper
3. Truck Campers
A Short History of RVs
During the 1800s, gypsies traveled across Europe using covered wagons. For some people, these are considered the "first RV."
By 1904, people began remodeling RVs by equipping them with bunks and iceboxes.
By 1910, Pierce-Arrow launched their first production RV: the Touring Landau. It was sold for around $8,000, a whopping amount during the early 20th century. It provided a bed, sink, and a chamber pot — also known as a toilet nowadays. It even had a phone!
In 1915, the gypsy van was created — no, this is different from the covered wagons during the 1800s. This van could accommodate 17 people and was the first full-size RV. It soon became popular with Americans and led to the creation of Tin Can Tourists.
But people soon realized that the problem with motorhomes is that they were a bit expensive and only allowed on automobile-friendly roads. This sparked the trailer's creation, a powerless vehicle that could be towed by another during the 1920s.
In the 1930s, a man named Arthur Sherman and his family got caught in heavy rain. The insufficiency of waterproofing in his tent trailer inspired him to build something of superb quality, the Covered Wagon.
In 1937, three models of Covered Wagon were available: The Master, The Deluxe, and The Custom Coach. They varied in size and design, with the Coach being the biggest.
Eventually, RVs were modified to become what they are today, with plumbing and refrigeration.
The Personal Benefits of Owning an RV
There are many reasons to purchase an RV. They may be family-related or even personal. One thing is for sure, though, owning an RV is something you have to put a lot of effort into.
You have to decide why you want to own an RV because, depending on what you get out of it, it can either become a personal investment or a burden.
Speaking of the latter, let us discuss some of the personal benefits of owning an RV.
1. Getting More In-Touch with Nature
When you have an RV, nature is just next door. In the mood to hike? Drive to the nearest hiking trail! Want to catch some fish? Again, just go to the nearest fishing spot.
You'll have more access to nature with an RV than when you live in an actual house where the outside is just your backyard.
2. Quality Time with Family
Since being in an RV gives us more access to the outdoors, there's a possibility that our gadget usage will decrease, thus, giving us more time to spend with our family. We can enjoy outdoor activities with loved ones and create more memories to treasure. Even the road trip itself can bring you closer to them!
3. Keeping the Body Moving
By owning an RV, it's not just your home that's always on the go; you are too! Hiking trails and bike paths are some of the accessible places where you can do physical activities to keep your body strong and healthy.
4. Low-Cost Living
Purchasing an RV may be far from low-cost. Still, as you incorporate it into your lifestyle, you can minimize your spendings as much as possible. You can start by staying in cheap parks or free camping spots, having solar panels, keeping a power management and storage system, and even working for RV campsites.
5. Flexibility
With an RV, you're in control of what to do with your home. You can drive to whatever location you want, even stopping along the way to sight-see or visit family. There's no plane to catch or train to restrict your schedule.
If you don't want to use your RV for a while, you can park it in your garage until your next trip or rent it out.
RV Living Tips
Are you still not sure how to get started with this nomadic lifestyle? Living on wheels can be challenging, but that's why we're here! Here are some tips that we can offer to help you start your RV lifestyle.
Compared to a traditional house, an RV has a smaller space to cater to all of your living needs. Keeping only what you require will save you more room in your wheeled home. Prioritize the necessary stuff and become more organized.

It is also good to know your RV well if something happens. Keep a soft copy of your RV's manuals, so you'll have a reference source if you lose the hard copy.

With this lifestyle, you get to see different communities, so it's best to know where the essential services are at your destinations. We're talking about hospitals, markets, or even restaurants.
Conclusion
What does RV stand for? The RV meaning is "recreational van," a unique vehicle where people can live. It has its pros and cons but is a fresh breath of air in terms of lifestyle.
It gives you the freedom to explore the world while providing a sense of comfort and the feeling of home. It is more than just beddings on wheels.
From the definition of RVs to a few helpful tips, we hope our article can be your guide to starting your RV lifestyle.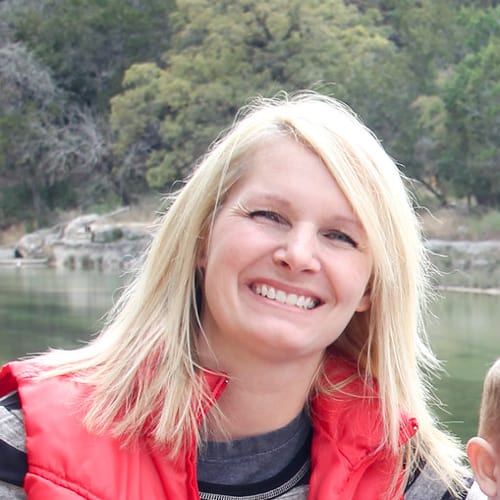 As someone with a burning passion for traveling, I want to inspire others to adopt a nomad lifestyle to appreciate the beauty of the world. Therefore, I seek to put my experience to good use—helping you with your adventure on the road.