Nowadays, rig owners consider their RV as a second home where they can enjoy comfort. That's why it's important to know the answer to the question "what are RV interior walls made of?" so that anyone can choose the suitable material for their RV.
Long-time rig owners can also have this knowledge to help them remodel their interiors. The different materials used to make interior walls can have their own set of advantages and disadvantages, so make sure that you should weigh it out.
What Material is Used
Once you have your frames good to go, it's now time to choose which wall paneling to use for your RV. There is a wide range of options available that can overwhelm you. Knowing what exactly you're looking for will make this process easier. To help you find the right material that your RV needs, here are the most commonly used RV interior wall materials.
1. Composite Plywood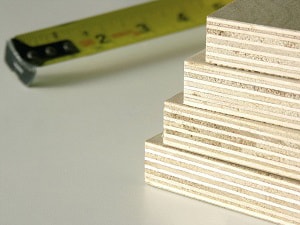 The first material that you can use for your RV interior walls is plywood. For rigs, RV manufacturers use a particular kind of plywood called composite plywood. It's different types of wood pressed together to make a large sheet. Most of the time, the inner layers are cheap wood.
When making composite plywood, RV makers ensure that the wood grains of the wood boards are perpendicular. Lining up the wood grain makes the plywood sturdy and strong. Doing this will make sure that your composite plywood will not break easily.
Using composite plywood for camper interior walls is a good move since the wood board can give off a homey vibe. Your camper walls will have a natural look, making them easy to decorate by hanging items or repainting and using wallpaper.
The only problem you'll encounter with plywood is that it's prone to any water damage such as rotting and molds. A simple roof leak can damage your entire wall, so make sure to take all precautionary measures. If it does get wet, make sure to wipe it off with a microfiber towel.
Pros
Durable
Natural look to make you feel cozy
Easy to customize
Cons
Plywood is vulnerable to water damage
2. Medium Density Fiberboard (MDF)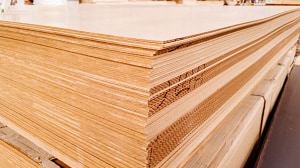 If you're looking for a less pricey alternative for plywood walls, then you would want to check out the Medium Density Fiberboard or MDF. This product is made of glued sawdust sandwiched together between two or more wood veneer sheets. Because of its composition, MDF is easy to cut into any shape or size.
This material is an excellent choice for RV owners who are looking for a budget-friendly option. You can buy several sheets of this material for just a fraction of a plywood's cost. It's also very lightweight, so you don't have to worry about putting extra load on your RV. You can even add wallpaper or paint over it or even hang things like family photos to make it look good.
Even though MDF boards are an affordable option, you need to consider their longevity. Once the glue holding the sawdust inside the sheets wears off, the material itself will decline quickly from then on. Usually, it only lasts a year or so before needing to be replaced.
Pros
Lightweight
Inexpensive
Versatile
Flexible
3. Vinyl
One of the most popular interior wall materials over the past few years is Vinyl. It became a standard to use for motorhome walls and flooring because of its wide variety of designs and colors to choose from.
What's good is that Vinyl is just half of the price of real plywood, which is an excellent factor for rig owners with a budget. You need only a couple of vinyl sheets to make your RV's walls look amazing. It's also easy to install and cut Vinyl, so you can do it all independently without additional costs to make the surface look better.
Since it's cheap, vinyl walls tend to crack within two years. Therefore, it has the shortest longevity among the materials used for interior walls in an RV. However, you can easily replace Vinyl as much as you link since it's inexpensive.
Pros
Easy to manipulate.
Budget-friendly price.
Wide variety of vinyl to choose from.
Cons
Vinyl deteriorates quickly over time.
Importance of Picking the Right Material for Your RV's Interior Walls
Before rig owners choose the suitable RV wall material, it's essential to know its importance first. Since an RV is considered an owner's home on wheels, the quality of your stay here can be significantly affected by the type of RV interior wall material you choose. So without further ado, here are some of the important points:
1. It Creates an Aesthetic for Your Surroundings
First on this list is aesthetic purposes. Most RVs will have bare metal walls if you leave them as is and without a proper RV interior wall. Understandably, it will naturally look striking and pleasing to the eye when you have excellent material for your RV's interior walls. Your RV's interior aesthetic can define the mood of your travel and makes it feel homier. Next, choose the right RV interior paneling that will keep your interior looking full of life.
2. It Provides Insulation
The next importance is Insulation. Your RV's exterior walls alone couldn't protect you against any weather. Having RV wall panels will provide proper Insulation to keep you warm during winter and cool during the hot days of summer. Using simple wood in your RV interior walls will not effectively protect you from extreme weather. Make sure to get the right RV wall materials to provide your RV with its much-needed Insulation.
3. It Helps Protect Against Any Noise
Lastly, the suitable trailer wall material can help protect you from any outside noise. If you plan to park your RV in a public park, you surely would want other campers to hear any private conversation inside your rig, and the same with the noise made outside, especially when you are trying to sleep.
Interior RV Walls Design: Should You Use Paint or Wallpaper
Now that you know which material to choose between composite plywood, vinyl, and MDF, it's now time to see what you should use to decorate. Most of the time, rig owners wouldn't want to leave their interior walls bare as the surface will look dull. So the choice comes down to two options, using paint or wallpaper.
1. Preparation
If you don't want to take much time preparing, go for paint. With wallpaper, you need to level out your interior walls before putting the wallpaper, which is more work than you want.
2. Area's Humidity
In choosing between paint and wallpaper, make sure to consider the area you live in or where your camper is stored. In high-humidity areas, wallpapers peel off easily. The same thing happens if you don't prepare and apply wallpaper properly.
3. Price Point and Budget
Another factor that can affect your choice between the two materials is the price or your budget. Paint is naturally less expensive than wallpaper. However, some wallpaper designs are cheap but still look nice.
4. Which is Easier to Replace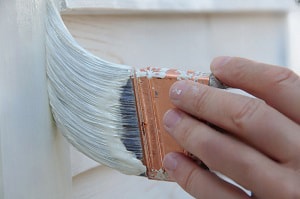 First, paint is easier to replace since you can apply a fresh coat over the previous one. On the other hand, you need to remove the previous one from all of the walls and check for bumps before applying the new one when replacing wallpaper.
5. Wallpaper Lasts Longer
In general, wallpaper lasts longer. You just need to wash it from time to time to make it look fresh. Of course, you can also wash paint, but it will naturally stain and fade over time, so if you don't like to reapply it regularly, choose wallpaper.
Conclusion
Finding the right material for your RV's interior walls is detrimental to how much comfort your RV has. However, it isn't only beneficial to the amount of comfort you will feel, but it can also help improve your RV's interior. That's why every rig owner should ask the question, "What are RV interior walls made of?"
Did this article help answer your question? Comment down below and share it with your rig owner friends.
"Hi, I'm Francis' husband—Calvin. Our story began with our shared passion for traveling. I have had a career journey for over 11 years at Ford Motor Company, where I took on the role of BMS SW Process Engineer.
Together with my wife, I have dedicated countless hours to exploring every nook and corner of the world. Ten years living in an RV may seem long, but time seems to fly by when I'm doing what I love with the person I love. 
That's why I am also a member of FMCA and have been a panelist on seminars at shows like FMCA's 103rd International Convention & RV Expo in Gillette, WY, where I can showcase my adaptability and expertise.
Like my wife, I hope to help you see the beauty of traveling off the beaten path by sharing insights into this lifestyle. In addition to my corporate roles, I also launched our website – Outdoorbits, in 2015 and continue to contribute my knowledge and skills to the present day. And I'll be completely honest with you—no hiding the truth or sugarcoating the possible challenges. 
So, if you want to run away from the busy lifestyle to embrace nature, I'm your guy."