Decals add character to your RV. They don't only reflect your personality, but they can also elevate the aesthetic of your motorhome. However, there will come a time when you'll have old cracked decals that can be an eyesore.
If you're curious about how to remove decals from your RV, you came to the right place. We'll talk about the most effective solutions worth a shot.
Whether you're removing sun baked decals that now look ugly or simply want a face-lift for your RV, read on!
The Different Ways to Remove Decals from Your RV
Removing RV decals can be intimidating, especially if you're doing it for the first time. However, it does not have to be a challenging task.Below, we'll give you a glimpse of some methods that can prove to be effective.
1. Hair Dryer
When it comes to RV graphics removal, heat is one of the best options. Your best bet would be a hair dryer, which is readily available and straightforward to use.
The application of heat on the surface of the sticker will make the adhesive softer and easy to peel off with a plastic scraper.
2. Parking Under the Sun
As earlier mentioned, heat can be your best friend. If you want to remove a vinyl sticker from camper or RV, you might also want to consider parking under the sun. This method will take a few hours, but the heat can make the sticker easier to peel.
3. Decal Eraser Wheel
The name itself can already give you an idea about what this decal removal tool can do. It's a simple wheel that attaches to a drill. When the drill is on, the wheel will turn and flake the vinyl off the decal.
However, it's best to avoid this method in an aluminum trailer and to move the wheel along the adhesive strip rather than keeping it in one place for too long. You don't want to exert friction only on one area of the motorhome.
A specific example of this tool to peel vinyl stickers is the 3M Stripe Off Wheel. It's an effective adhesive remover for RV decals and is compatible with most drills up to 4,000 rpm.
4. Solvents
If you want to remove logos from trailers, specifically those in the form of stickers, traditional solvents can be your savior.
One you might want to consider using is acetone, which will dissolve the adhesive quickly. Mineral spirits can also peel off vinyl stickers, though you should test the solvent first before using it, regardless of which option you choose.
5. Adhesive Remover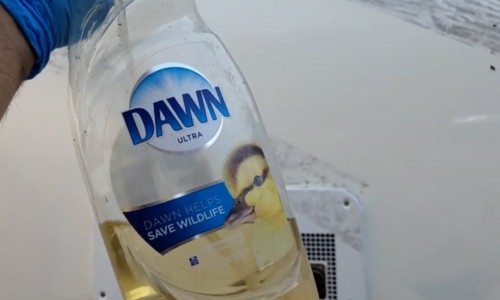 After peeling the vinyl decal off, the surface won't be as smooth as butter. There will surely be adhesive residues, which can be sticky and ugly. This is when you should use adhesive removers to restore the look of the surface.
One thing you might want to try is Goo Gone RV decal removal. WD40 can also offer an effective solution if you already have the rust remover in your drawer and don't want to buy a new product.
Another option worth trying to get old decals off without heat is GraphXOff. It is 100% biodegradable, which makes it an eco-friendly option. Removing vinyl letters can be done within minutes with this product.
6. Professional Service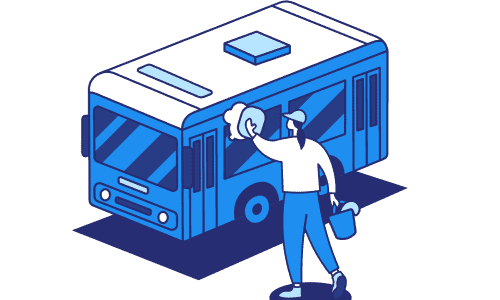 Lastly, you might need an RV decal removal service. This is especially the case when you're dealing with large decals. The process can be laborious and will take a lot of time to complete. While a professional service means paying someone, it can be worth it.
Conclusion
Learning how to remove decals from your RV can be handy knowledge. Whether your old stickers have faded or you just want to give your motorhome a new look, you can remove stickers easily.
From using heat from a hairdryer to using a decal eraser wheel, the options abound. It's important to consider the specific material your camper has before you take off decals, as this precaution will prevent damage on the surface.
"Hi, I'm Francis' husband—Calvin. Our story began with our shared passion for traveling. I have had a career journey for over 11 years at Ford Motor Company, where I took on the role of BMS SW Process Engineer.
Together with my wife, I have dedicated countless hours to exploring every nook and corner of the world. Ten years living in an RV may seem long, but time seems to fly by when I'm doing what I love with the person I love. 
That's why I am also a member of FMCA and have been a panelist on seminars at shows like FMCA's 103rd International Convention & RV Expo in Gillette, WY, where I can showcase my adaptability and expertise.
Like my wife, I hope to help you see the beauty of traveling off the beaten path by sharing insights into this lifestyle. In addition to my corporate roles, I also launched our website – Outdoorbits, in 2015 and continue to contribute my knowledge and skills to the present day. And I'll be completely honest with you—no hiding the truth or sugarcoating the possible challenges. 
So, if you want to run away from the busy lifestyle to embrace nature, I'm your guy."