Keys are necessary, but they are also concerning. Do you not wish you had only one key for all the locks in your RV? Have you misplaced your items but have no proof of forced entry into your RV? You may solve these problems by learning how to rekey RV locks. I know this doesn't sound easy, but I can assure you that it is far easier than it appears.
Rekeying your RV locks provides improved protection for your possessions while providing the greatest comfort.
If you want to easily rekey RV locks, read this article to the end for the answer!
Simple Steps to Rekey Locks
What Will You Need
Rekey Kit
It would be best if you inquired whether the manufacturers of RV locks provide a rekey kit. This is what should be done to improve the stability of the rekey process. An RV rekey kit may include a retainer ring tool, a plug follower tool, color-coded lock pins, and other tools. I hope you will research what to use and what guidelines to follow. It is best to get the correct rekey kit for the lock model on your RV. It should also provide full instructions for disassembling and rekeying your RV locks.
Screws
Screws are quite powerful. While nails may fail as the materials expand and contract over time, screws continue to form a solid attachment.
Screwdriver
What are your thoughts on screwdrivers? A screwdriver's primary function is to tighten and loosen screws. It has available functionality and power sources vary.

Tweezers
You will require a tweezer to grab and remove the individual lock pins from the lock cylinder. You can control your movements better with a tweezer.
After you've prepped and gathered all the essential equipment, you're ready to begin repairing your RV locks and more. The following are the measures to take:
Step-by-Step Instructions
Step 1: Learn about your locks
Before starting the repair, you must be familiar with your RV lock's brand, key code, and key number. RV manufacturers have their overhaul and kit, so it's best to first identify what you're looking for. You may discover an appropriate key set. Furthermore, since each manufacturer has its own set of rules, reading instructions carefully will help you determine the best solution.
Step 2: Take out the key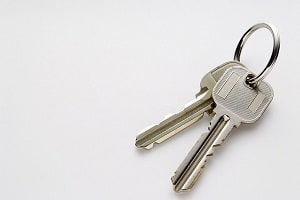 Remove the lock from its permanent location after an adequate replacement has been located. This is a simple process if you already have a screwdriver. All you have to do is use a screwdriver to remove it.
Step 3: Remove lock cylinder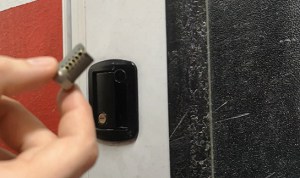 You must remove the RV lock cylinder. You'll need a ring tool, which isn't something that regular tools can perform. To begin, insert the cylinder follower into the locking cylinder assembly. Then, you can remove the cylinder with your own hands. If there is a problem, you can fix it with tweezers.
Step 4: Separate the old pins
Old pins will be challenging to attach to the old padlock once unlocked. It would be best if you changed them right away.
In any case, you must connect the fixed position of the new attachments with screws on the lock that must be changed. Please complete this part carefully and check if the lock works correctly after rekeying.
Step 5: Reinstall the lock
Once you've confirmed that the lock or bolt is functioning correctly, you may replace it in the proper location. Be cautious when doing so, and if you can't, get help from an expert.
Step 6: Check again
After putting all of the new pins in the cylinder, it is critical to check whether the new keys function smoothly and the current keys quickly unlock and lock the cylinder.
Handling tiny pins is necessary while rekeying a lock. For optimal results, use flashlights, glasses, or other essential tools.
Is it possible to dispose of the old key once the rekeying has been completed? Keep the old key until you are sure that the new key works with the door latch.
Q&A About Rekeying RV Locks
Should You Put an RV Lock on Your Main Door?
RV door locks are widely used and well-known. However, I propose the finest door lock for your RV to safeguard your direct entry. The lock construction is standard and may be comparable to other locks. Locks can sometimes only be opened with the keyed alike. This raises your risk and makes it simpler for crooks to access locks with the same key. So, what can you do?
Which Is the Best Lock?
How should you pick from the various locks available? This Trimark camper door lock is an excellent option to consider. It requires internal and exterior setup and comes with two sets of master keys. It's black powder-coated to match most RVs and campers. The lock should suit residential entry doors with a thickness of 1.39″ to 1.6." This should be a size that fits most travel trailers.
You may be wondering, "Can you rekey Trimark lock?" The answer is yes. But, rekeying is a laborious procedure. It's best to only do it in emergencies. Furthermore, the necessary information must be thoroughly researched.
When Should You Rekey Your RV Locks?
Let's look at scenarios when you have no other choice than to replace the door key.
Moving to a new house: If you are moving to a new home that has previously been occupied by someone else, you should rekey the locks to strengthen the security of your property. It also prevents a slew of other potential issues.
Change old locks: If your locks have been in place for an extended time, rekeying is a terrific approach to boost security. If the lock failed, it would be incredibly inconvenient.
Is It Less Expensive to Rekey or Replace Locks?
Yes, it is. Of course, doing it yourself will be less expensive. You only pay for the tool when you re-key your lock. When you replace the lock, you must pay for both the labor and components. However, if you are unsure and are still perplexed about several stages, I recommend that you visit a specialist.
Is Rekeying Your Locks Legal?
Yes, as long as you own a residence with a lock and a key, you can rekey the lock. When renting a property, there is one thing you should keep in mind. The landlord's restrictions may potentially prevent rekeying. As a renter, you are unlikely to rekey the lock without the landlord's approval. If required, you should bargain with the landlord. Use the law to handle this situation if needed.
Conclusion
I hope you and RV owners liked reading this post and learned how to rekey RV locks. Rekeying RV locks is simple if you have the correct tools and knowledge.
Let us know how your rekeying process goes, and share your ideas with others in the comments below. But whatever equipment you choose or the steps you take, be sure not to hurt yourself while working. Thanks for reading. Good luck!
"Hi, I'm Francis' husband—Calvin. Our story began with our shared passion for traveling. I have had a career journey for over 11 years at Ford Motor Company, where I took on the role of BMS SW Process Engineer.
Together with my wife, I have dedicated countless hours to exploring every nook and corner of the world. Ten years living in an RV may seem long, but time seems to fly by when I'm doing what I love with the person I love. 
That's why I am also a member of FMCA and have been a panelist on seminars at shows like FMCA's 103rd International Convention & RV Expo in Gillette, WY, where I can showcase my adaptability and expertise.
Like my wife, I hope to help you see the beauty of traveling off the beaten path by sharing insights into this lifestyle. In addition to my corporate roles, I also launched our website – Outdoorbits, in 2015 and continue to contribute my knowledge and skills to the present day. And I'll be completely honest with you—no hiding the truth or sugarcoating the possible challenges. 
So, if you want to run away from the busy lifestyle to embrace nature, I'm your guy."