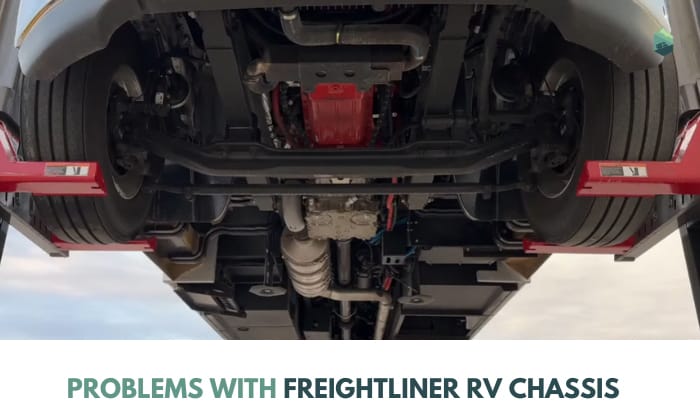 Problems with Freightliner RV chassis exist, even though it's part of the well-respected Daimler Group. That might come as a surprise to most, but we noticed some issues after using it for more than a year.
On the bright side, its parent company takes proactive measures to prevent these issues from occurring. Here's a glimpse of the issues you might want to know about Freightliner RV chassis.
| | |
| --- | --- |
| Freightliner RV Chassis Problems | Recommended Solutions |
| Some tire issues | Check for signs of "leaky" valve stems, ensure correct PSI tire inflation, and have a licensed technician assess and fix other tire-related concerns. |
| Handling difficulties or drivability issues | Assess the vehicle's steering and suspension components and replace defective or worn-out parts. Maintain correct wheel alignment and add stabilizing elements. Consider consulting a mechanic for more comprehensive solutions. |
| DEF sensor issues | Bring the vehicle to a service center for more accurate diagnosis and solution. |
| Issues with air-cooling and radiator | Clean these systems regularly and bring them to a service center if problems persist. |
Freightliner RV Chassis Problems
1. Tire Issues
Interestingly, Daimler Trucks North America issued at least two recalls of Freightliner Custom Chassis products, affecting model years 2017 to 2022.
The issue relates to a "leaky" valve stem that can have disastrous consequences (i.e., sudden flat tires leading to vehicular crashes).
Although only 1% of Freightliner chassis vehicles have this issue, Daimler doesn't want to tempt fate.
Other tire issues can be present, often involving over- and under-inflating.
The solutions we propose:
Test each tire's air pressure, ensuring the correct PSI rating during inflation.
Listen to the tires while turning and note a rattling noise as the valve stem extension rubs and creates friction versus the wheel opening.
Check the inner tire for unexplained low air pressure. Inspect the stabilizer for signs of dislocation and the valve stem extension for signs of damage. These can indicate a "leaky" valve stem.
Consider having Freightliner mechanics assess and fix the problem.
2. Vehicle Handling Deterioration 
No automobile is free from drivability or handling issues, especially after running for thousands of miles. Surprisingly, many Freightliner RV chassis owners begin noticing these problems at about 42,000 miles.
Periodic maintenance can only extend a vehicle's drivability; it cannot prevent issues from cropping up.
Hence, you'll notice your RV pulling to one side of the road, demanding more effort to correct it and bring it into your lane. Road imperfections (i.e., bumps and potholes) can also worsen the vehicle's handling.
And if larger vehicles (i.e., semis) pass you or wind gusts hit you from the side, you'll feel like your RV might tip over.
The solution we propose:
Assess the Freightliner RV chassis' steering and suspension components and note for signs of wear or deterioration.
You should replace worn-out tires with brand-new options with the correct ratings for the vehicle.
Consider ditching the steering bell crank for a higher-grade version (i.e., SuperSteer).
Replace the shock absorbers (front and rear) with high-quality options (i.e., Koni FSD).
Replace the sway bar bushings.
Check and maintain the correct wheel alignment.
Bring the Freightliner RV chassis to a service center for bead balancing.
Consider adding a heavy-duty steering stabilizer (i.e., Blue Safe T-Plus).
Consult a mechanic for other handling issues and their correct solutions.
3. DEF Sensor Problems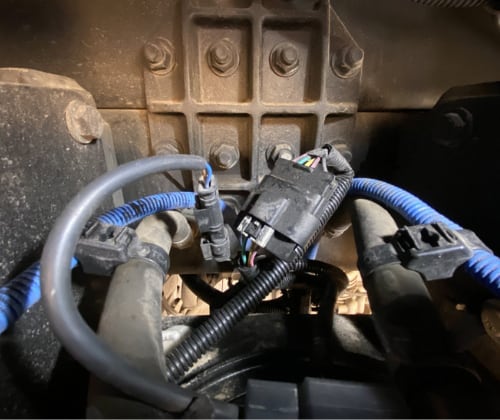 Some Freightliner RV chassis owners complain of DEF problems. Diesel exhaust fluid (DEF) is essential to make diesel-run vehicles more "environmentally-friendly" by emitting less harmful substances.
Unfortunately, a malfunctioning DEF sensor can increase overall DEF fuel costs because the RV will try to compensate for the poor exhaust quality.
If the problem goes unchecked, it could lead to unexpected engine shutdown, diesel particulate filter damage, DEF dosing pump failure, and selective catalytic reduction system damage or malfunction.
The solution we propose:
Check your mileage and see if it's within Freightliner's 36,000-mile or 6-year exhaust warranty. If it is, you can have the DEF sensor fixed at no additional cost or a minimal fee.
The only fix for this problem is to bring the Freightliner RV chassis to an authorized service center to diagnose and fix or replace a defective sensor or any other component.
4. Air-cooling and Radiator Issues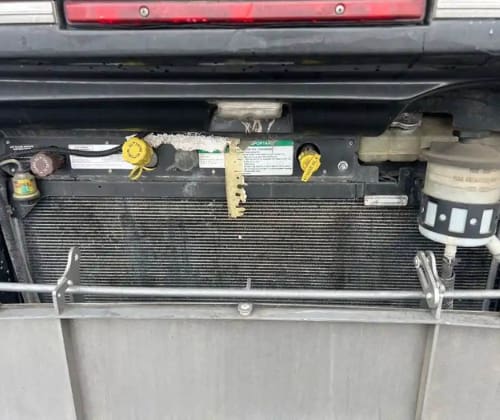 Like everything else, age can have a dramatic effect on a Freightliner RV chassis' cooling and radiator systems. It can make driving unbearably uncomfortable and increase the risk of engine damage.
Dust and dirt can accumulate on radiator fan blades, adversely impacting function. A less-than-perfect air-cooling system can turn an otherwise comfortable cabin into a sauna.
The solution we propose:
Clean the Freightliner chassis' cooling system every 7,000 miles.
Remove dirt, debris, dust, and other particles from the radiator fans (if any).
Assess the radiator and cooling system for proper function. Consider upgrading to more robust and newer products if the current setup is already defective.
Bring the RV to a Freightliner Custom Chassis authorized repair shop or service center. Licensed technicians can conduct a more comprehensive assessment to employ the most permanent fix.
What Do Freightliner RV Chassis Customers Think?
Most Freightliner coaches don't suffer from diesel exhaust fluid issues, unlike other brands. – brobox on IRV2.
Freightliner RV chassis can go coast to coast without issues, making it the perfect chassis. Moreover, it has many parts centers and repair shops across the US, with some open round-the-clock. – RayJr on IRV2.
Signs of vehicle handling deterioration started popping up at about 68,000 kilometers or 42,250 miles, requiring the replacement of the tires, steering system, shocks, stabilizers, and sway bars. Still a respectable RV chassis. – Doc Hugh on IRV2.
Conclusion
Although problems with Freightliner RV chassis exist, it's worth noting that many of the online forums dedicated to this issue only address such concerns.
They do not represent the thousands of RVers who are happy and content with the chassis' performance and quality. It's unsurprising because most people remember negative experiences more than positive ones. Experts call it "negativity bias."
Although these issues are cause for concern, maintaining your vehicle as faithfully as possible should help you avoid these problems. Or at least delay them until Daimler finds a more permanent fix.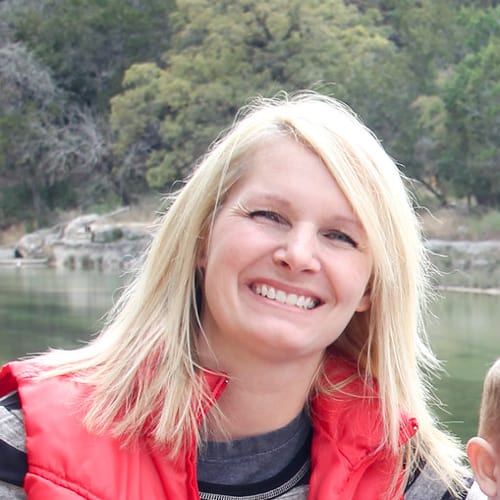 My career journey has been marked by a variety of roles. I served as a Personal Trainer for Children, Fitness Instructor, and Home-Based Consultant in Detroit Wayne Integrated Health Network. 
More than ten years of traveling in my caravan have lent me a deep appreciation of freedom. Without the shackles of being tied down to one place, I get to explore many parts of the world and relish the exhilaration that comes with discovering new things. Throughout my journey, I have been a member of FMCA (Family Motor Coach Association) since 2020. Thus, living on the road has never become boring for me.
As someone with a burning passion for traveling, I want to inspire others to adopt a nomad lifestyle to appreciate the beauty of the world. This, of course, requires a functioning vehicle that can always make you feel at home, even when you're far away from modern life.
Therefore, I seek to put my experience to good use—helping you with your adventure on the road. As a result, I launched and managed the Outdoorbits website, where I likely share my enthusiasm for outdoor activities and health-related insights.