Analyzing the problems with Cedar Creek Cottages is never easy because of diverse, often polarizing opinions and customer experiences.
Many say the RV has all the good qualities of a Forest River brand, while others argue otherwise. Divergence aside, prospective buyers would still want to know the potential issues of this destination trailer.
So, here's a glimpse of what you might want to look out for.
| | |
| --- | --- |
| Forest River Cedar Creek Cottage RV Problems | Recommended Solutions |
| Leaking awning shield | Cover the shield with plastic or other waterproof material. |
| Faulty GFCI outlets | Test the receptacle for electrical characteristics and replace it with a new one if the system has electricity. Consider hiring an electrician. |
| Water supply problems | Check the main water supply and clean filters. Consult an RV plumber. |
| No washing machine and dryer | Consider installing these appliances, ensuring proper plumbing and electrical connections. |
Cedar Creek Cottages Issues and Solutions
Forest River's Cedar Creek Cottage RV series allows campers to stay in a location for a long time before hitting the road again.
Although Cedar Creek Cottages have the Forest River badge, these destination trailers aren't immune to issues. You might want to check the following problems and their suggested fixes before buying a second-hand Cedar Creek Cottage.
1. Leaks Through the Awning
Awnings are perfect additions to a destination trailer like Cedar Creek Cottage. These features can provide you with a more relaxing time, helping you enjoy the views while immersing yourself in nature.
Unfortunately, Cedar Creek Cottage's awnings have leaky stitching, allowing water to drop onto your lap during a downpour.
The solution
Patch the awning seams with a waterproof material (i.e., plastic).
Prepare rags and a bucket when it rains to clean up the mess.
2. Faulty GFCI Outlets
Some owners of Cedar Creek Cottages 2020 model-series complain of faulty ground fault circuit interrupter (GFCI) outlets.
Unfortunately, GFCIs aren't indestructible. They have wires and other components subject to wear and tear.
Hence, you might have electricity in one GFCI receptacle but not in another, preventing you from using the appliance plugged into the problematic outlet.
The solution
Reset the problematic GFCI outlet by pressing the TEST button until the RESET button pops out.
Assess the GFCI outlet's electrical properties with an outlet tester. Replace the receptacle if the testing device does not light up.
Swap the defective GFCI receptacle for a properly functioning outlet and recheck with the outlet tester. A working receptacle validates a defective GFCI outlet.
Buy a suitable CFGI replacement for the Cedar Creek Cottage and replace the problematic unit. Otherwise, a licensed RV electrician can install it and diagnose other problems.
3. Water Supply Issues
One of the most uncommon complaints owners have about Cedar Creek Cottages is their water supply, especially after prolonged storage (i.e., six months).
Nobody wants to go RVing without water coming out from faucets, showers, and other water fixtures. Surprisingly, the problem persists even with a good utility supply from the RV park or campsite.
Although such issues are rare, you might encounter them in your Cedar Creek Cottage.
The solution
Assess the problem to see if it exists in all water fixtures and appliances or only some units.
Inspect the water pressure regulator, noting the gauge's performance or function, leaks, and other "abnormal" signs.
Disassemble all faucets, showerheads, and other water fixtures. Check the filters for sediment buildup and clean them before returning the units to the devices.
Consider cleaning the onboard filter (if any).
Analyze the RV's plumbing system diagram and look for the check valve. Disassemble and clean this component, too. Or replace it if it's corroded, cracked, or has a faulty spring.
Consult an RV plumber or technician to assess, diagnose, and fix the loss of water pressure.
4. No Clothes Washing Amenities
Although Cedar Creek furnishes all its Cottages with modern appliances and amenities, it doesn't have a washing machine and dryer. Even its 2024 series with the Convenience Package only has "washer/dryer-prepped" areas.
The solution
Check the RV's space requirements for the washer/dryer and buy a suitable unit.
Install these appliances in the Cedar Creek Cottage, ensuring correct electrical and plumbing connections.
What Do Cedar Creek Cottage Owners Say?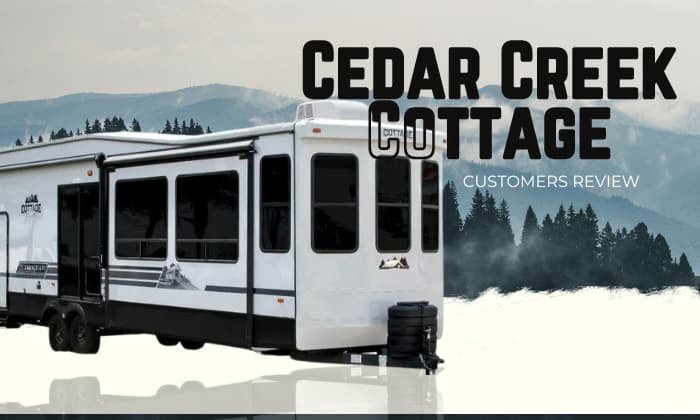 We love Cedar Creek Cottage's impressive layout. It's like having a modern home in the wilderness. – spock123 on Forest River Forums.
Very comfortable to live in, especially on southern Michigan's lakes. – cck_camper on Forest River Forums.
The 2022 model has a great kitchen with impressive appliances. An extremely livable RV and highly relaxing. – Morgan on RVInsider.
Quality and comfort blasts other RVs in the market. No problems living half a year on the Cedar Creek Cottage. – John on RVInsider.
Questionable quality control issues, although Cedar Creek Cottage looks really nice. – Denise Dieleman on RVInsider.
Conclusion
The problems with Cedar Creek Cottages aren't sufficient grounds to prevent you from buying one for your family, especially considering how many owners love the brand.
We must point out that this trailer doesn't have serious mechanical, plumbing, and electrical issues. And that's enough encouragement to pursue the purchase.
Still, we recommend assessing every square inch of the Cedar Creek Cottage before exchanging your cash. Check all features, appliances, and amenities for proper function, and you'll have the best destination trailer.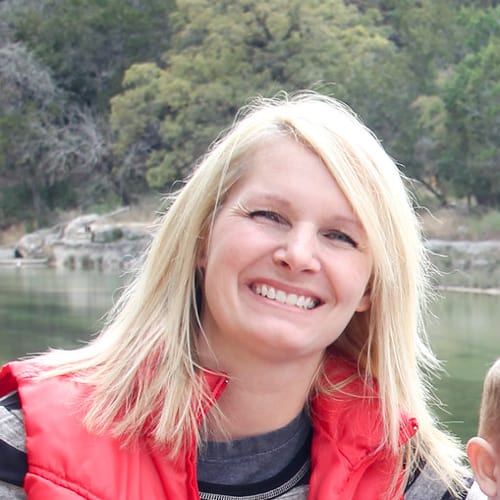 My career journey has been marked by a variety of roles. I served as a Personal Trainer for Children, Fitness Instructor, and Home-Based Consultant in Detroit Wayne Integrated Health Network. 
More than ten years of traveling in my caravan have lent me a deep appreciation of freedom. Without the shackles of being tied down to one place, I get to explore many parts of the world and relish the exhilaration that comes with discovering new things. Throughout my journey, I have been a member of FMCA (Family Motor Coach Association) since 2020. Thus, living on the road has never become boring for me.
As someone with a burning passion for traveling, I want to inspire others to adopt a nomad lifestyle to appreciate the beauty of the world. This, of course, requires a functioning vehicle that can always make you feel at home, even when you're far away from modern life.
Therefore, I seek to put my experience to good use—helping you with your adventure on the road. As a result, I launched and managed the Outdoorbits website, where I likely share my enthusiasm for outdoor activities and health-related insights.