The Snow Chain Alternative!
These are now the updated "2011" version, with the steel grips as part of each strap.
Our Jeko Snow Belts are the most simple way of getting about in the snow or even thick mud!
Never get stuck in the snow in your car / 4X4, motorhome again by fitting these ,
These snow Belts are extremely easy to fit and well presented.
This set has enough belts to use for a set of 2 ALLOY wheels (Note, even though these are described as universal, in our experience Steel wheels tend to have slotted inner rims which are highpoints and therefore not suited to the way these belts are fitted in that they become pressure points. Alloy wheels tend not to have these slots and offer a smoother more even pressure distribution – check your wheel rim has a smooth inside profile).
The Jeko Universal Snow Belts Set can be fitted to vehicles using tyres up to 265/35/18
They come in a stylish carry bag with contains:
12 belts
1 Pair of gloves
1 user handbook .
Suitable for all vehicles that have at least 1cm of space between the caliper / rim and alloy wheels only. They are designed to get you home or to the nearest clear road. If you want something durable and longlasting snow chains and/or winter tyres are recommended instead.
Our Jeko Snow Chains are universal, designed for use on alloy wheels and can be used on most vehicles.
Snow Belt Usage:
Very easy to assemble and use.
Fitting instructions included
1 – Pass the buckle of the strap through the space between the spokes of the wheel
2 – Pull the tip of the strap until you get an attachment
3 – FIx the belt in place with the trigger lock (Red)
Please ensure before driving that you follow the instructions implicitly included and that the straps are tight.
JEKO snow belts are fitted and removed with ease. Can be used as an alternative to snow chains unless it is mandatory to use snow chains specifically
Can be used with all electronic automotive systems such as ESP, ASC + T, ASR and ABS and does not interfere with their functionality
Jeko snow belts can be used in any of the following functions:-
Motorhome Snow Belts
Car Snow Belts
4X4 Snow belts
Please note that these belts are typically used in situations like "get you home" or if stuck, designed not to be used greater than 50km /hr.
Jeko Universal Snow Belts – New 2011 Model (detailed images):
New for 2011, "Iron" clip aids traction in difficult conditions.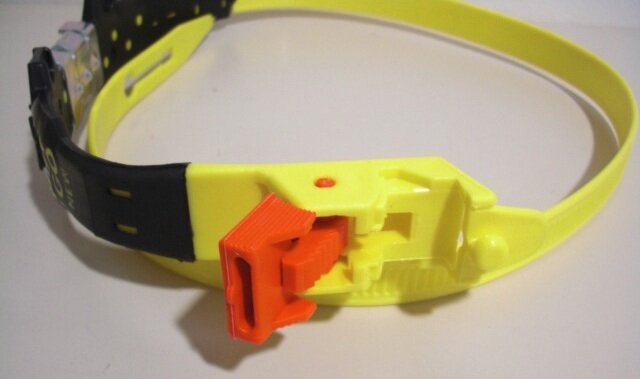 New for 2011, new fitting clip that makes fitting a doddle.