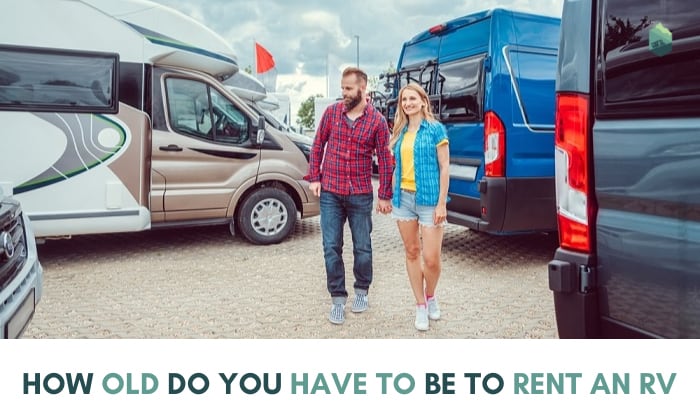 If buying an RV is out of your budget, then renting is your best option. But the question is, how old do you have to be to rent an RV?
You need to be 25 years old to rent an RV. However, some rental companies may lease their vehicles to 21-year-olds, but it will be for a smaller vehicle. You might also need to pay a higher fee to cover insurance if you're under 25.
Let's discuss more RV rental age requirements below.
Minimum Age to Rent An RV
The youngest age that rental companies allow is 21 years old. At this age, you already have more driving experience and maturity than you are at 18. However, you may be allowed to rent only a smaller vehicle and pay a higher price than the standard rate to cover insurance.
The general age to rent an RV is 25 years old because rental companies believe that people this mature will take care of their vehicles properly. As a result, these companies can ask for lower fleet insurance rates.
1. RV Rental Age By State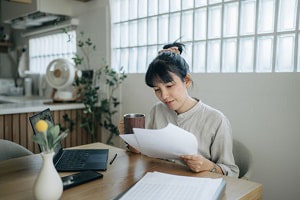 How old to drive an RV may vary for each location. You need to be at least 25 years old when you want to rent an RV in Florida, Tennessee, and Nevada. Typically, most American states adopt the 25-age rule to rent a motorhome.
Due to the rising demand for RV rentals from younger drivers, some states create exemptions.
In Las Vegas, you can rent a campervan even if you're only 21 years old. Some rental companies in Seattle also allow 21-year-olds to rent a motorhome as long as they have a driver's license. To be sure, ask the service company about what minimum age requirement they impose.
2. Minimum Age By Each Company
Rental companies also impose different RV age restrictions. Typically, the minimum age to rent is 25 years old, but other businesses can lower the requirement to 21 years old at an extra cost. We list below the minimum age of some popular RV rental agencies in America.
| | |
| --- | --- |
| Rental Agency | Minimum Age |
| Cruise America | 21 |
| El Monte RV | 21 or 25 |
| Road Bear RV Rentals | 25 |
| Outdoorsy | 25 |
| 84 RV Rentals & Service | 25 |
| Vintage Surfari Wagons | 25 |
Cruise America: This rental service is available in Illinois, Arizona, and other parts of the USA and Canada. You can rent an RV even when you're 21 years old, and the price will vary based on season and availability.
El Monte: Some branches of El Monte require the minimum age to rent to be 25, while others allow 21-year-old customers as long as you meet the requirements. If you're 21, you should secure insurance for the rental vehicle.
Road Bear RV Rentals: The minimum age is 25, so there's no wiggle room with this one. This international company will require a security deposit and a driver's license to lease your vehicles.
Outdoorsy: This motorhome rental Louisiana branch and its other locations provide flexible insurance options for RV renters aged 25 and above. In Ohio, you can rent a small trailer for $75 per night.
84 RV Rentals & Service: This agency provides the newest RV models to customers aged 25 and above in New Jersey.
Vintage Surfari Wagons: This company requires verification through both electronic bookings and verified agreements. You can rent vehicles at athe ge 25 or older, and there will be mileage fees for different RVs.
RV Rental Requirements
Besides the minimum age, other requirements exist to obtain if you want to rent an RV. Here are some of the basic necessities.
Most RV rental agencies require a valid driver's license from your residential country. If the driver's license is in a foreign language, you might need to present an international license so the business can check the details more clearly.
Driving a larger vehicle with more than 26,000 in gross vehicle weight rating (GVWR) may demand a special license in California and other similar states. You'll need to secure a Class B non-commercial certificate to rent a Class A motorhome.
To obtain the document, you'll need to pass several tests, like vision and driving tests.
You might need a major credit card to reserve an RV for renting. Some rental agencies ask for a downpayment, while others allow you to pay the rent at pick-up. Of course, your credit limit should be above the rental fee.
Other Possible Requirements
Some agencies may ask for identification cards to prove your identity and real age. To ensure that you can pay, others also ask for your employment record and credit reference.
Rent Caravan US Road Rules
Keep in mind that the road rules may differ for every state. In Louisiana, towing a vehicle limits you to driving past 55 mph. Indiana drivers can go a bit faster at 65 mph.
In the US, you drive on the right side of the road.
Your RV should also have seat belts to ensure the safety of the passengers. Before driving, make sure to avoid alcohol because you can't drive when drunk. You can't also use a cell phone while driving or pick up a hitchhiker along the road.
How Renting a Camper Works
The first thing to do when you rent a camper is to choose the type of RV that you want to use in the rental agency's website inventory. Ask for the daily rate to know how much you need to pay.
Book a date with the company. To save money, book during the off-season when the demand is low. Most rental agencies require you to provide a downpayment to reserve the vehicle using your credit card.
Some companies require you to get insurance for the rental vehicle. If you can't get one, use the insurance provided by the rental company, which means additional costs. Once it's time for pick-up, you can pay the balance and provide all requirements.
Frequently Asked Questions
How much does it cost to rent an RV?
The cost of travel trailer rental may vary for each season and RV size. Peak season has the highest daily rates. Also, larger RVs like Class A motorhomes cost more than smaller motorhomes.
The rent of a Class A motorhome can cost as much as $275 per night, while Class B and C motorhomes cost lower at $200 per night. If you're on a budget, choose a travel trailer or pop-up trailer, which only sets you back $125 and $100 per night, respectively.
Keep in mind that rental companies may charge an extra fee to cover higher insurance costs for RV rentals under 25.
What happens if you lie about your age?
If you're caught falsifying your age just to rent an RV, you'll be faced with serious consequences. Your driver's license can be revoked or you'll have to pay a hefty penalty fee. The worst-case scenario is facing imprisonment because falsification is a crime.
Conclusion
By this time, you know the answer to the question, "how old do you have to be to rent an RV"? Surprisingly, it's not 18 because you have to be more mature to drive a large vehicle and not cause any accidents. RV rental agencies may permit younger drivers under 25, but it means paying an extra charge for insurance.
We hope this article helped you rent your chosen camper. If it's your first time driving one, the experience should also prepare you for future motorhome purchases, whether at RV of America or elsewhere.
"Hi, I'm Francis' husband—Calvin. Our story began with our shared passion for traveling. I have had a career journey for over 11 years at Ford Motor Company, where I took on the role of BMS SW Process Engineer.
Together with my wife, I have dedicated countless hours to exploring every nook and corner of the world. Ten years living in an RV may seem long, but time seems to fly by when I'm doing what I love with the person I love. 
That's why I am also a member of FMCA and have been a panelist on seminars at shows like FMCA's 103rd International Convention & RV Expo in Gillette, WY, where I can showcase my adaptability and expertise.
Like my wife, I hope to help you see the beauty of traveling off the beaten path by sharing insights into this lifestyle. In addition to my corporate roles, I also launched our website – Outdoorbits, in 2015 and continue to contribute my knowledge and skills to the present day. And I'll be completely honest with you—no hiding the truth or sugarcoating the possible challenges. 
So, if you want to run away from the busy lifestyle to embrace nature, I'm your guy."