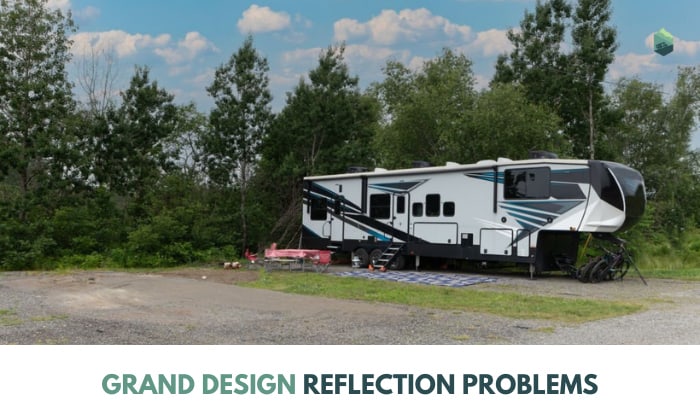 From a malfunctioning slide-out to bubbles on the roof, erratic heating to wheel detachment, Grand Design Reflection problems may make some people doubtful of the motorhome's reliability.
Many of these problems, however, can be quickly addressed. Not to mention, despite the shortcomings, the reputation remains incredible.
Keep on reading, and let's talk about these problems. To start, here's a table that summarizes the quality issues we'll discuss.
| | |
| --- | --- |
| PROBLEMS | SOLUTIONS |
| Slide-Out Malfunctions | Lubricate the moving parts, replace components with rust and corrosion |
| Roof Delamination and Bubbles | Remove and tighten the roof, change the membrane |
| Problematic Heat Distribution | Install a new baffle register, clean or replace the heater, change the furnace board |
| Electrical Problems | Test, repair, or replace electrical components when necessary |
| Axle Issues | Dealer inspection, repair, and replacement |
Common Issues with Grand Design Reflection
Here is a quick run-down of the most common problems you might encounter with the Grand Design Reflection, and more importantly, solutions worth trying.
1. Slide-Out Malfunction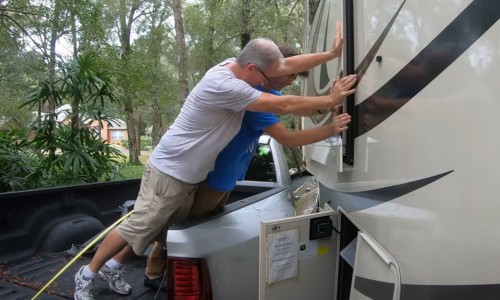 The main function of a slide-out is to provide additional RV space, separating the different areas inside.
In theory, it's a great feature, but in the case of the Grand Design Reflection, it can be a headache. Many users reported slide-out problems.
One of the potential culprits is the way the rubber seals were not properly cut. Because of the problem with the way it is shaped, it can be difficult for the slide-out to function smoothly.
Aside from being difficult to open and close, it can also be noisy and annoying.
Solution
Among others, a good solution is to lubricate the slide-out, especially its moving parts. This way, the movement can be smoother while minimizing potential noise.
In addition, some parts can also exhibit rust and corrosion, which might require replacements.
2. Roof Delamination and Bubbles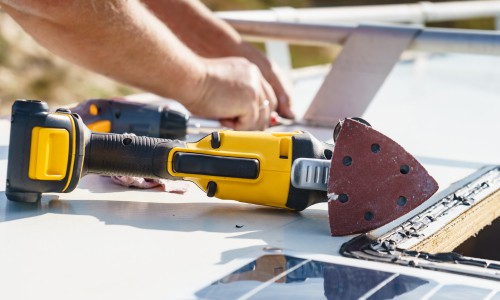 Many people often ignore the condition of the roof because this is not one part they often see. However, it's crucial to note that the Grand Design Reflection might be prone to roof delamination, which can appear in bubbles.
At first, these bubbles are small. Some users will not immediately be concerned with such roof problems, thinking they will stay that way. However, some people may be scared that it will soon cover a larger part of the roof.
According to the manufacturer, the edges of the RV roof are not glued. The reason is to make it easier to repair the sidewall.
Solution
One solution is to remove and tighten the roof. You can also change the roof membrane, especially if the issue is leading to leaks.
3. Problematic Heat Distribution
Proper heating is important to make your RV comfortable, especially during the winter months. Unfortunately, one of the complaints regarding the Grand Design Reflection is that it does not heat properly.
Some users are saying that some areas get hotter than others.
Solution
Some people suggest using a new baffle register, which can make heat distribution more even. If this does not work, you can also consider cleaning the heater or replacing it with a new one if it's old or damaged.
The furnace itself could also be one of the culprits, which you can address by changing the furnace board.
4. Electrical Problems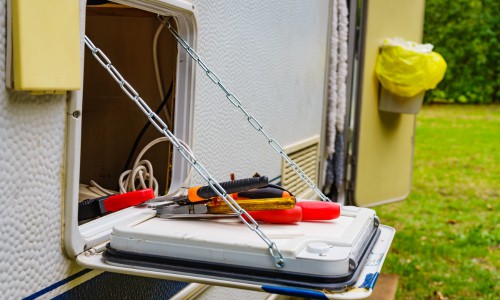 From power controls to lights, several users have also noted electrical problems in Grand Design Reflection. Some of the most common reasons for such include blown fuses and damaged wires, among other issues in the electrical system.
Solution
Having a multitester handy is good. This way, you can diagnose and pinpoint the problem immediately, so you'll know what to repair or replace.
5. Axle Issues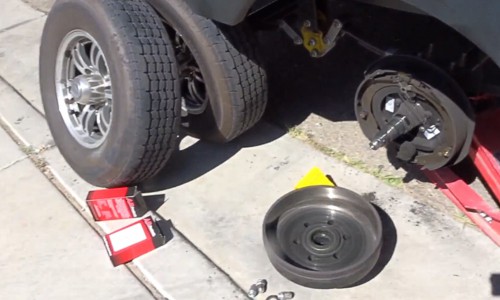 Depending on the specific model of your Grand Design Reflection fifth wheel, the axle can also be a problem. It was the reason for the recall of some models. The wheels can detach, which can be because of a faulty axle.
The grease fitting in the axle is not in its proper position, which increases the possibility of crashing. More than 1,300 models are believed to have this problem, including those from Grand Design Momentum.
Solution
For your safety, the best thing to do is allow a dealer to check your RV. When required, the dealer will change the grease fittings at no cost on your end.
So, Is the Grand Design Reflection Reliable?
Overall, it's undeniable that there are issues with the Grand Design Reflection, which is also the case with other RVs. However, looking at the overall sentiment, it's safe to say it is still a reliable motorhome.
Among others, one thing that many people praise is the well-thought-out floor plan. It has generous floor and storage space, making it easy to move around.
Performance-wise, the Grand Design Reflection also received good reviews. For instance, some people are highlighting how it remains stable despite windy conditions. Such will ensure not only comfort but also safety.
Nonetheless, based on warranty reviews, some people were unhappy. The company isn't doing a good job honoring the warranty, which might make some people think it's not a reliable brand.
Conclusion
From faulty slide-outs to potential wheel detachment, you should be aware of various Grand Design Reflection problems.
Despite the potential shortcomings, however, many people are still supporting the brand and finding problem-solving methods to fix those issues, noting how great it is, especially in terms of floor space and layout.
How about considering other brands? Let's investigate any potential problems we might encounter with different RV manufacturers:
"Hi, I'm Francis' husband—Calvin. Our story began with our shared passion for traveling. I have had a career journey for over 11 years at Ford Motor Company, where I took on the role of BMS SW Process Engineer.
Together with my wife, I have dedicated countless hours to exploring every nook and corner of the world. Ten years living in an RV may seem long, but time seems to fly by when I'm doing what I love with the person I love. 
That's why I am also a member of FMCA and have been a panelist on seminars at shows like FMCA's 103rd International Convention & RV Expo in Gillette, WY, where I can showcase my adaptability and expertise.
Like my wife, I hope to help you see the beauty of traveling off the beaten path by sharing insights into this lifestyle. In addition to my corporate roles, I also launched our website – Outdoorbits, in 2015 and continue to contribute my knowledge and skills to the present day. And I'll be completely honest with you—no hiding the truth or sugarcoating the possible challenges. 
So, if you want to run away from the busy lifestyle to embrace nature, I'm your guy."