One of the most practical ways to own a motorhome is by searching for charitable organizations and asking how to get a donated RV. These groups cater to a diverse group of people, especially disadvantaged ones, to make their lives easier.
So, how can you get a free RV from these organizations (or for a fraction of the retail price)? What requirements should you prepare, and what steps must you execute to realize your RVing dreams?
Worry no more because we'll outline the steps in the following section. Please read on.
Step-by-Step to Get a Donated RV
We prepared a three-step guide to help you get a donated motorhome, travel trailer, camper, or any RV.
Step 1. Determine if You Are Eligible for a Donated Rv.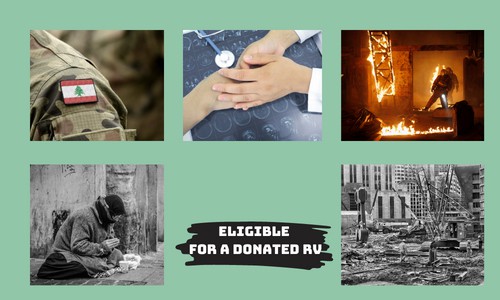 We must emphasize that getting a donated RV isn't for everyone. Charitable organizations that accept used motorhomes bound for disposal cater to disadvantaged groups. Hence, the first step is to ascertain whether you are eligible for such a generous donation.
The following groups are eligible for a donated RV.
Military veterans
Individuals diagnosed with terminal-stage cancer or other debilitating and incurable illnesses and diseases
Victims of fires and other catastrophes
Individuals and families living on the streets
Families without a stable income or those that are at an economic disadvantage
Families or individuals who are driven out of their homes due to calamities and other incidents beyond their control
Suppose you don't tick any of these boxes. You can still get a donated RV for a low price. Charitable organizations sell donated units and use the proceeds to advance their cause.
Step 2. Learn About the Different Charities That Accept Donated Rvs.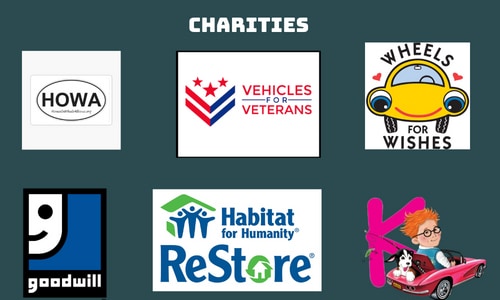 This step requires you to analyze and understand different charitable organizations that work with people who donate used RV units.
Home on Wheels Alliance – This charitable organization empowers poor, elderly, and disabled people to own an RV so that they won't have to live on the streets.
Vehicles for Veterans – The charity doesn't have free campers to give away. However, its RVs are inexpensive, and it uses sale proceeds to help other charities assist and support veterans.
Wheels for Wishes – This organization uses the proceeds from selling donated RVs, cars, motorcycles, and boats to make sick or ill children's dreams and wishes come true.
Goodwill Car Donation – Owners of RVs, cars, motorcycles, boats, and other vehicles can donate to Goodwil in three easy steps. You can buy a donated RV at a low price.
ReStore by Habitat for Humanity – The organization focuses on building homes for the homeless. Buying a donated RV from this nonprofit helps them with their objectives.
Kars 4 Kids – This Jewish non-profit organization sells RVs donated to them at low prices. The group uses the proceeds to help disadvantaged children.
Step 3. Contact the Charitable Organization Giving Out Donated Rvs.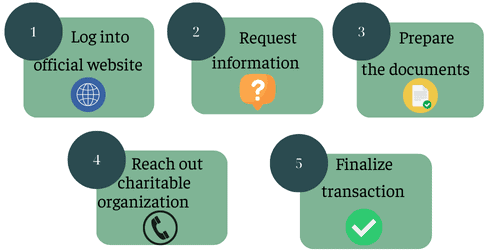 We recommend checking the charitable organization in your community to make acquiring a donated RV more convenient. If none is available, you can choose a charity closest to your city.
Log into the charitable organization's official website and use the appropriate contact method to communicate with them. Most have electronic forms. However, we recommend visiting the nonprofit personally.
Request information about availing of a donated RV, including the requirements and fees (if any). If you're lucky, they might even send you pictures and technical information about the RV.
Prepare the documents and other requirements, ensuring everything is in order.
Reach out to the charitable organization and schedule a visit to check the unit.
Finalize the transaction if everything is in order.
Here's a video proving charities give out donated RVs to deserving individuals (i.e., free RVs for veterans).
FAQs
Why Do People Donate Their Rvs to Charity?
People donate RV to charity for various reasons. Here are some of them.
Owners no longer find joy in RVing.
Selling an RV is tedious, and owners don't know any alternatives.
The "empty nest" syndrome kicks in, with children having their respective families, making RVing less exciting and engaging.
The increasing cost of fuel, maintenance, spare parts, and repairs makes keeping an RV impractical.
Periodic insurance payments and registration fees add to the financial burden.
Highways and other public conveyances are traffic-congested, making driving an RV cumbersome and challenging.
Donating even a cheap RV entitles the owner to a tax deduction.
What Should I Do Before I Donate My Rv to Charity?
Please observe the following before you donate RV to homeless groups and other charitable organizations.
Ensure the charity's legitimacy and legality.
Secure a liability release form or a similar document from the organization to free you of any accountability after the RV donation.
Ask the charitable institution for a tax donation receipt.
Contact your insurer to cancel the coverage.
Request the DMV to void the RV's registration.
Document the RV's condition by taking pictures.
Compile pertinent camper donation documents for future reference.
Conclusion
Owning a cheap yet reliable motorhome or camper is easy if you know how to get a donated RV. Although most charities sell donated units at a fraction of a dealer's or owner's price, a few might give them for free. However, such situations often call for eligibility to the charity's qualifiers.
Buying a donated RV accomplishes two things. First, you contribute to the organization's activities (i.e., helping sick children, assisting the homeless, and aiding veterans), giving you a sense of fulfillment. Second, you get to drive your dream RV for a fraction of its retail price.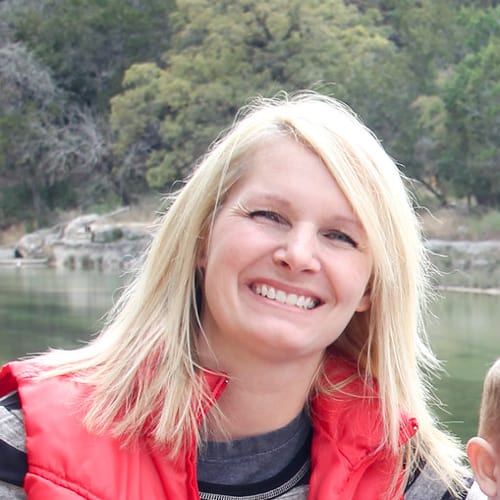 As someone with a burning passion for traveling, I want to inspire others to adopt a nomad lifestyle to appreciate the beauty of the world. Therefore, I seek to put my experience to good use—helping you with your adventure on the road.