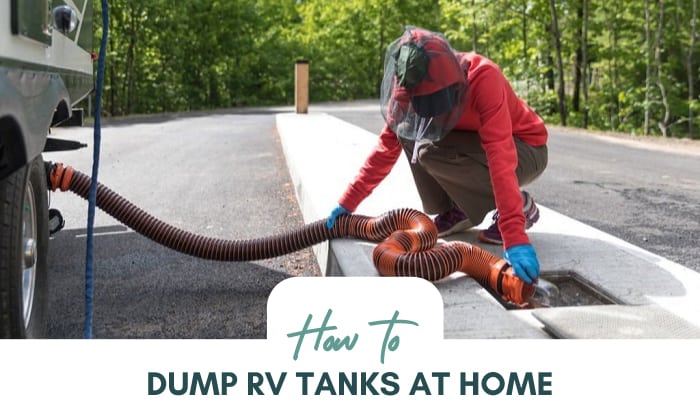 Are you tired of making trips to your local dump station to flush out the waste in your RV's black and grey tanks? The solution: using the bucket method or using a macerator.
However, dumping your RV tanks at home is not as simple as it looks. There are a lot of things that can go wrong at any point. That's why you need to know the proper way how to dump RV tanks at home. Continue reading this article for everything that you need to know and a detailed set of instructions.
2 Easy Ways to Dump RV Tanks at Home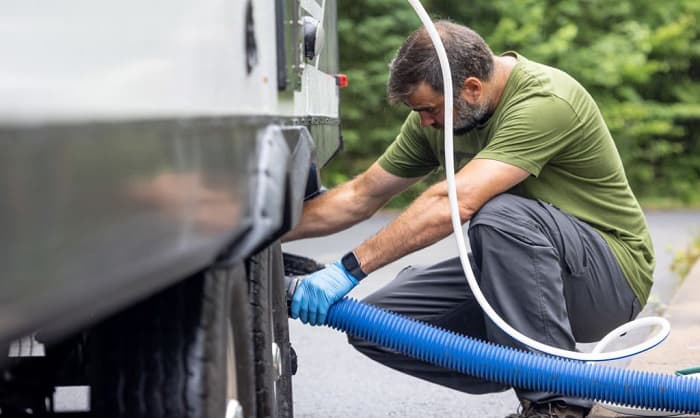 If you are constantly using your RV, it's impossible not to have some waste in your septic tanks. However, finding a local dump may be difficult for some; that's why they choose to dump their RV tanks at home.
There are two ways to dump your RV tanks at home. The first one is the bucket method, and the other one is using a macerator. Scroll down to learn more about these two processes.
Method 1: The Bucket Method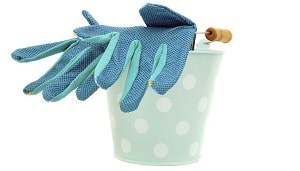 The bucket method is a process that any RV owner can use if there is a small amount of waste in the RV's septic tanks. This usually happens if you use your RV for a short amount of time, such as hours or days.
All you need for this method is a bucket, gloves, and a face mask if you prefer to mask the smell. Here is an easy-to-follow step-by-step instruction:
Make sure to park the RV close to your house. You wouldn't want to walk too far.
Get a bucket and a pair of disposable gloves.
Put the bucket directly under the RV waste tank output. Fill the bucket up to ⅔ of its capacity so that it won't spill when you carry it.
Carry it carefully towards the bathroom and flush it down the toilet.
Repeat the process until there is no more waste in your septic tanks.
Method 2: Dumping at Home with Macerator
The method of using a macerator to remove the content of your septic tanks is used if we are talking about removing a large amount of waste from the tanks. Finding the right macerator is vital to efficiently removing everything from both the grey and black tanks.
What You Will Need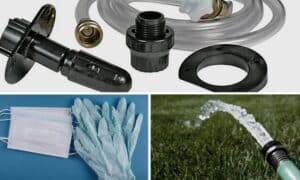 To help you prepare for this method, here is a list of the things you will need along the way.
Macerator: A macerator is a tool that is used to ground solid waste into small pieces. There are two most recommended macerator brands. The first one is Flojet, which is compatible with any garden hose. The second one is SewerFlo, which you can use if you already have a sewage hose at home.
RV Tank Flush Hose: With this, you can flush out any excess waste left in the machine to make sure that it's all clean and that the waste is pumped out well.
Gloves and Mask: It's essential to wear protective gear such as gloves and face masks because waste is considered a hazardous material.
Wipes: Wipes are used to clean out everything once you're done, such as valves and ports.
Tank Treatment Chemicals: These are used to prevent foul odor in your septic tanks, especially the black waste tank.
Sewage/Garden Hose: This is the one you will use to dump your waste from the macerator to your designated location. You can either use a garden hose or an RV sewage hose.
Now that you have everything you need, it's time to go on with actually dumping your RV tanks at home. On average, it will take you 30 minutes to finish, so make sure to set aside time for this process. Here is a step-by-step instruction for those who are not familiar with the procedure.
Step 1: Connect the RV to your Macerator
The first step in this process is to connect the RV to your Macerator. Make sure that you have the correct Macerator for your RV. For example, if you use a garden hose, it's better to get a macerator from Flojet. On the other hand, if you have sewage hoses for your RV, get one from SewerFlo.
Ensure that the macerator's input is connected to your RV's waste output. Then, twist it into place and make sure that it's tightly secured.
Step 2: Connect the Macerator and the Flush Hose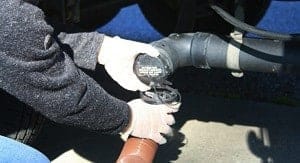 The macerator has three places where you can plug in the lines. The first one is the waste input which we used in the first step. The other two are the rinse water inlet and the waste output.
For this step, connect a flush hose to the rinse water inlet. This hose is used to pump water to the macerator and ensure that the waste is rinsed through and out of it.
Step 3: Connect the Macerator and the Sewage/Garden Hose
The last hose you need to connect to your macerator is the Sewage/Garden Hose. Connect it through the waste output port and make sure that it's secured into place.
It's essential to make sure that the other end is where it should be, for example, a toilet. Remember that this is where your RV waste will be dumped into.
Step 4: Open the Outlets of Waste in your RV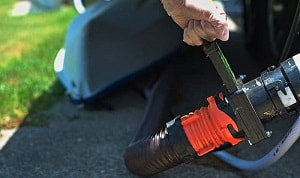 Now it's time to clear out the contents of both your black and grey RV water tanks. Do not open them simultaneously; open them one at a time.
Empty the content of the black tank first before the grey tank. This way, the content of the grey tank will be able to flush out the hose and push any waste out of it. If you open them both simultaneously or open the grey tank first, there may be some waste that will be leftover in your tank or your hose.
Step 5: Switch on the Macerator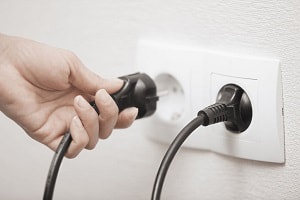 Make sure that you have plugged in the power cable of the macerator. This part of the process is self-explanatory and easy.
Check if there's any uphill movement where your macerator will need to push the waste up as there is a tendency to overheat then. If you are using a Flojet macerator, there's no need to worry about this as it will automatically turn off, and you can turn it back on once it cools down.
Step 6: Finish up and Clean Everything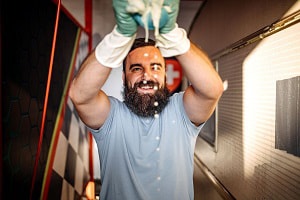 Once your macerator is done with pumping out the waste, it's time for you to disassemble your RV's grey and black water tanks. Clean the valves and ports out with wipes and make sure that they're spotless.
Flush water into your macerator to ensure that it's also clean before removing the hose and unplugging it. Return everything to its place and store all your tools away.
The Difference Between the Two RV Water Waste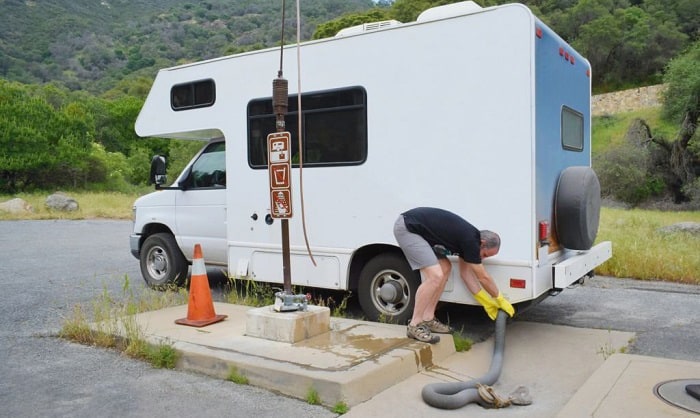 Those who are new to RVs may be easily confused as to what septic tanks are and the difference between a Greywater tank and a Black water tank. The tanks aren't that much different, but their contents are.
Greywater tanks hold greywater, which is any wastewater from your RV, such as sinks and showers. It's called greywater because of the appearance of soap residue plus dirt. If greywater is dumped on land, it can turn into black water in two to three days.
On the other hand, black water tanks hold black water waste such as urine and fecal matter. It's anything that you flush down your toilet, including any materials like tissue papers.
Blackwater, also known as sewage and brown water, is very dangerous, and it may contain bacteria or harmful diseases. However, this waste can be recycled as a fertilizer for plants that humans don't eat.
Conclusion
Dumping your RV's waste at a local dump may be a hassle for some, so having the option to dump it at the comfort of your home is a giant lifesaver to RV owners. Choosing between the option of using the bucket method or a macerator, RV owners will be able to dump their waste without any problems.
Did this article help you understand how to dump RV tanks at home? Write what you think down below and share this article with your RV buddies.
Related tips:
"Hi, I'm Francis' husband—Calvin. Our story began with our shared passion for traveling. I have had a career journey for over 11 years at Ford Motor Company, where I took on the role of BMS SW Process Engineer.
Together with my wife, I have dedicated countless hours to exploring every nook and corner of the world. Ten years living in an RV may seem long, but time seems to fly by when I'm doing what I love with the person I love. 
That's why I am also a member of FMCA and have been a panelist on seminars at shows like FMCA's 103rd International Convention & RV Expo in Gillette, WY, where I can showcase my adaptability and expertise.
Like my wife, I hope to help you see the beauty of traveling off the beaten path by sharing insights into this lifestyle. In addition to my corporate roles, I also launched our website – Outdoorbits, in 2015 and continue to contribute my knowledge and skills to the present day. And I'll be completely honest with you—no hiding the truth or sugarcoating the possible challenges. 
So, if you want to run away from the busy lifestyle to embrace nature, I'm your guy."