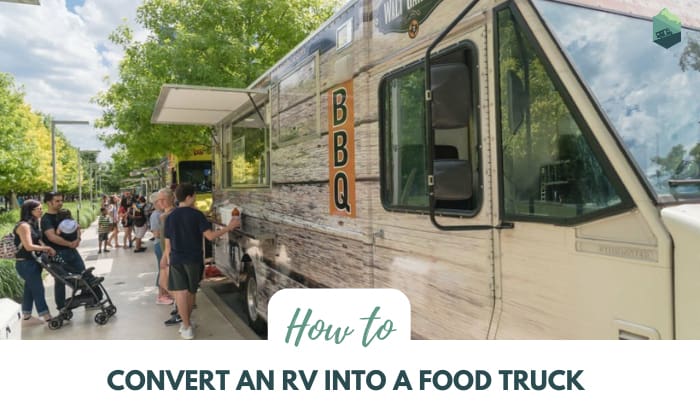 So, you're contemplating monetizing your recreational vehicle and wondering how to convert an RV into a food truck. Of course, selling an old camper can earn you quick cash. However, transforming it into a mobile food platform means an effective income-generating stream.
If you choose this path, please note making a DIY food trailer from used RVs requires hard work. Don't worry because this article will guide you through transforming an RV into a mobile food-serving cash magnet.
All pumped up? Let's go!
Steps to Convert an RV Into a Food Truck
Things to prepare
Cardboard sheets
Tape measure
Wood panels
Lighting fixtures
Pliers, wrench, cutter, drill, and bits
Nuts, bolts, and other fasteners
Step 1: Remove All Unnecessary Furnishings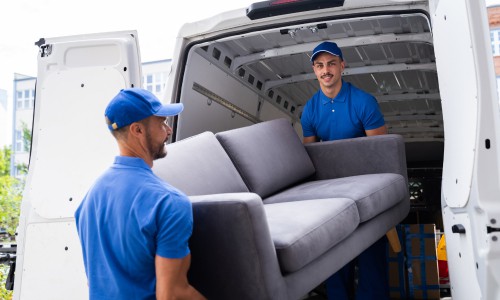 If your RV comes with living quarters, you'll need to remove the beds and other irrelevant furnishings to make space for the cooking appliances. And to make cleaning more manageable, you should get rid of any carpets underfoot as well.
Step 2: Plan the Food Truck's Layout.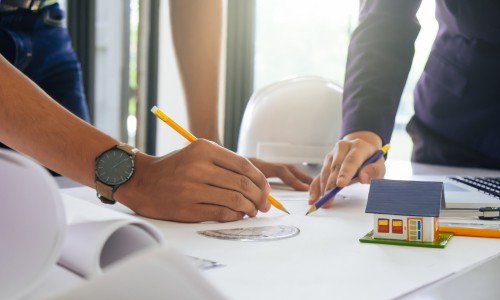 Converting a camper into a food trailer starts with the layout, giving you a general idea of how the kitchen and other spaces will look inside the RV.
Get a piece of paper and a pencil.
Enter the RV and sketch its "cabin" shape.
Assign "sections" on the drawing, including food preparation, cooking, storage, and seating (if any). Please consider the purpose and requirements of these "areas" to help determine how much space each section needs.
Pro Tip: Check out other food trucks' floor plans for inspiration.
Step 3. Determine Available Space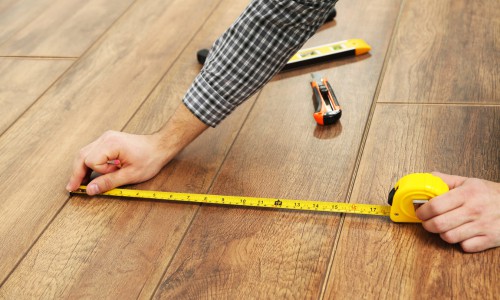 A crucial step in transforming an RV into a food truck is determining the size of appliances and furnishings. You can only do this if you know how much interior RV space you can work with.
Refer to your food truck layout and assess each section.
Extend the tape measure from one interior wall to the opposite side to learn its breadth.
Measure the camper from behind the driver's seat to the RV's rear door (if any) to determine its length.
Use the measurements to buy appropriately sized food truck appliances and furnishings.
Pro Tip: Consider making a food truck with living quarters if you have additional space.
Step 4. Prepare the Cardboard Sheets.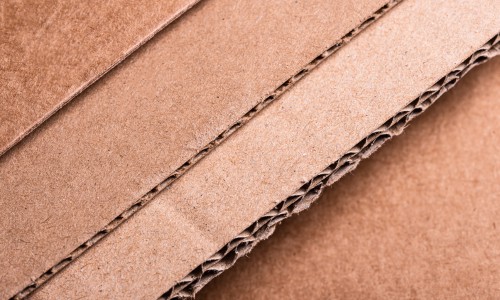 Cardboard sheets provide a framework for your RV food truck, allowing you to add elements without damaging the camper's surface.
Look at your food truck layout and number the sections.
Cut cardboard sheets with a box cutter to approximate food truck walls.
On the cardboard sheets, sketch the location and dimensions of shelves, cabinets, and/or other wall-mounted appliances.
Punch out mounting holes on the cardboard sheets to accommodate cabinet pulls, hinges, and other fixtures.
Step 5. Install Brackets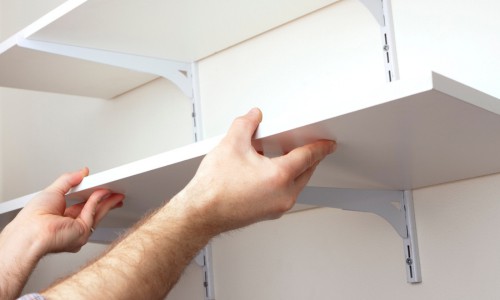 An RV food truck conversion won't be complete without a supporting framework for shelves and other kitchen components.
Ask an assistant to hold each cardboard sheet against the RV wall as you position the bracket on its surface.
Align the bracket's mounting holes to those in the cardboard sheet.
Fasten the brackets with screws or bolts and apply caulk around the edges to improve water resistance.
Position food truck appliances after bracket installation to check fit. Adjust the cardboard sheets and brackets if necessary.
Step 6. Set Up the Shelves.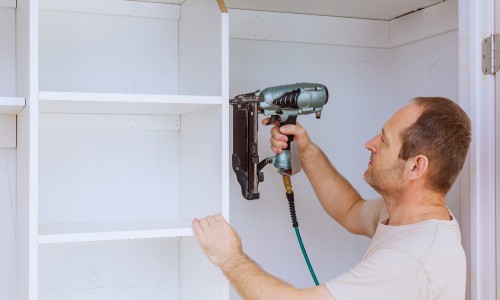 An RV turned into food truck requires every available space for storage. The walls make an excellent platform for organizing and storing jars, cans, and other products.
Cut wood panels to preferred lengths as shelves. Alternatively, you can buy precut wood shelving.
Mount 90-degree-angle brackets on the cardboard sheets and RV wall to support shelving. You can also add pillars for extra support.
Fasten the shelving on the right-angle brackets.
Add a decorative cover to the shelves to make your RV food truck look more aesthetically pleasing.
Step 7. Create Crockery Drawers.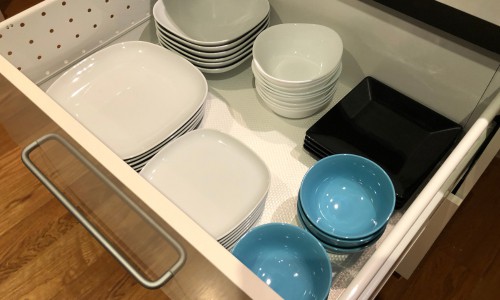 Although some consider crockery drawers unnecessary (as you could place items in a box), it's essential for an organized RV food truck.
Measure the space for your RV food truck drawers.
Use the dimensions as a guide in building drawers for crockery.
Set up the drawers in your RV.
Pro Tip: You can buy appropriately-sized drawers instead of making them from scratch.
Step 8. Set Up a Refrigerator.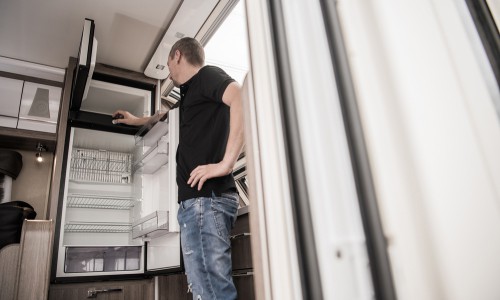 Fresh ingredients are perishable, requiring refrigeration to extend their usability.
Measure the space for your refrigerator, including the floor-to-ceiling dimension.
Bring the measurements to a home or RV appliance store and shop for the best refrigerator.
Pick a fridge specific for RVs because ordinary residential refrigerators differ in operational requirements.
Consider an electrical outlet's location, ensuring the refrigerator's power cord can reach it without using a cord extension.
Set up other appliances, including microwave, stovetop, fryer, and griddle, following the same principle.
Step 9. Establish Electrical Connection to Various Food Truck Elements.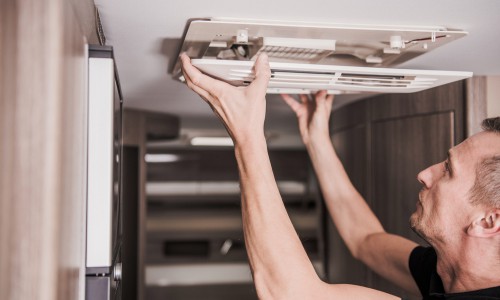 The last step to convert van to food truck is setting up the electrical system to power everything.
Review your RV food truck's wiring diagram, noting each appliance's location.
Run wires along the food truck's walls/floor and set up electrical outlets in strategic places.
Insulate all cables and connections.
Add voltage regulators for safety.
Pro Tip: Consider installing a solar system to lower your dependence on gas and power grids.
VeggiePowered has an exciting video about converting an RV to a food truck. Check it out.
Benefits of Transforming an RV Into a Food Truck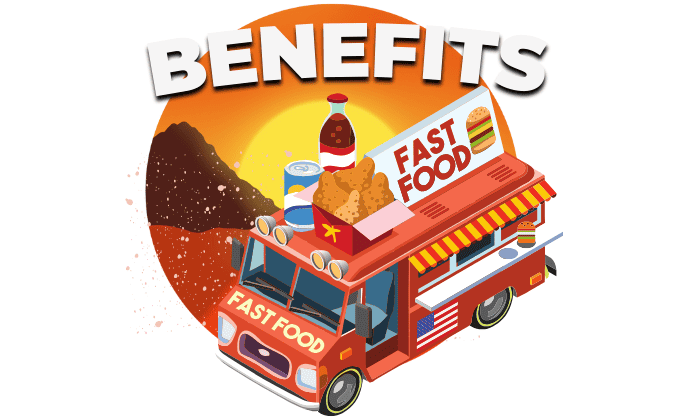 Transforming an RV into a food truck is economically sound, especially if you want to monetize your old RV. Repurposing it offers several benefits. And we'll examine each one here.
A food truck lets you sell amazing food wherever you park, so you're not confined to one place. As such, you'll have a wide customer base.
RVs have a different insurance classification, making you eligible to apply for cheaper insurance premiums than a straight-off-the-factory food truck.
Most RVs already have a kitchenette and other food service-related amenities, including plumbing, food storage, sewage, and refrigeration. Thus, they help you save some overhead costs.
Compared to traditional food trucks, RVs are larger. As a result, you'll have more place to store food and other necessary appliances.
Conclusion
How to convert an RV into a food truck is a matter of patience and single-minded focus. Although fun, the project needs weeks to finish (especially with unavailable resources). On the bright side, you can embark on your culinary journey once complete.
Food trucks are ubiquitous in many cities, offering the tired and hungry a welcome respite from their usual dining fares. Recreational vehicles make excellent platforms for such highly mobile food-serving venues.
"Hi, I'm Francis' husband—Calvin. Our story began with our shared passion for traveling. I have had a career journey for over 11 years at Ford Motor Company, where I took on the role of BMS SW Process Engineer.
Together with my wife, I have dedicated countless hours to exploring every nook and corner of the world. Ten years living in an RV may seem long, but time seems to fly by when I'm doing what I love with the person I love. 
That's why I am also a member of FMCA and have been a panelist on seminars at shows like FMCA's 103rd International Convention & RV Expo in Gillette, WY, where I can showcase my adaptability and expertise.
Like my wife, I hope to help you see the beauty of traveling off the beaten path by sharing insights into this lifestyle. In addition to my corporate roles, I also launched our website – Outdoorbits, in 2015 and continue to contribute my knowledge and skills to the present day. And I'll be completely honest with you—no hiding the truth or sugarcoating the possible challenges. 
So, if you want to run away from the busy lifestyle to embrace nature, I'm your guy."