Despite being one of the most-loved Class A motorhomes, Coachmen Mirada problems exist. Thankfully, many of these issues are aesthetics-related, although a few can undermine the RV's ride quality.
Here's a glimpse of the common issues you might encounter with a Coachmen Mirada Class A motorhome.
| | |
| --- | --- |
| Coachmen Mirada Issue | Recommended Solutions |
| Less-than-stellar driving characteristics | Thorough inspection and diagnosis of the RV's suspension and related systems. Bring the RV to a service center for a more definitive assessment. |
| Leaks | Check the tank and weatherstripping and fix the problem. Consult an RV plumber to identify and solve leaky issues. |
| Slide-out malfunction | Troubleshoot the cables, controllers, and motor. Replace defective components. |
| Issues with mileage, components, electronics, appliances, etc. | Isolate the problem and determine suitability of DIY repairs. Otherwise, bring the motorhome to a service center. |
Common Coachmen Mirada Problems
Here are the detailed Mirada problems and their corresponding Coachmen RV troubleshooting.
1. A Few Concerns About Drivability
Most owners laud Coachmen Mirada's exceptional RV quality, including its ride characteristics. However, some owners of the 2016 Coachmen Mirada complain otherwise.
They say the motorhome vibrates, shakes, and rattles as it drives on the road. Moreover, passing semis can push the Mirada to the side because of problems with the suspension system.
The solution
Inspect the suspension system components, including the stabilizer bars, suspension springs, and shocks. Replace these parts with high-quality versions if possible.
Check the tires for correct inflation pressures and all bolts and screws for looseness.
Bring the Mirada to an authorized service center for a more comprehensive assessment and replacement of faulty suspension parts and components.
2. Leaks
No RV is leak-proof. Age and continuous exposure to the elements can hasten weatherstripping deterioration, allowing water to seep through windows and skylights.
Gray tank pipes can also weaken over time or pop out of joints. Shower drains can have loose threads, preventing them from tightening.
Unfortunately, water damage can ruin the Mirada's posh interiors due to its lack of slideout sealant and roof caulking.
The solution
Assess the gray tank pipe's integrity and replace it with a sturdier option while securing the fixture with a slip joint.
Inspect weatherstripping elements and reapply caulk or sealing agents to joints.
Bring the Coachmen Mirada to an authorized service center for a closer inspection. Professional RV plumbers can pinpoint the exact problem and fix it more methodically.
3. Slide-Out Malfunction
One of the common Mirada RV complaints is slide-out malfunction, although other RV brands can have the same issue.
Interestingly, the slide-out concern is more prevalent in the Coachmen Mirada 350S. Oddly, only one slide-out malfunctions.
The solution
Locate the cables connecting the slide-out motor to the controller and swap the wires between the non-functioning slide-out and the functioning unit. If the slide-out works, you might have an issue with the cables.
Check the manual for interpreting slide-out control light signals to determine the error code.
Look for a toggle switch in the slide-out control panel and turn it off. Wait a few seconds and re-engage.
If the slide-out still does not work, you can bring the Mirada to a service center for a slide-out motor replacement. Note that it might take a while to place an order.
4. Issues with Mirada Mileage and Components
Coachmen Mirada's woes don't end with leaks and slide-out issues. Some owners also complain of defective water heaters, bathroom fans, water pumps, radio head units, bunk motors, and RV batteries.
Some also deplore Mirada's 6- to 8- MPG fuel consumption when the industry average for Class A motorhomes is 8 to 10 MPG.
The solution
Assess the individual problems and determine the next step. Fix those you can (i.e., replace the batteries).
Observe optimum speeds, inflate the tires properly, and watch weight limits to conserve fuel.
Bring the RV to a service center for possible component replacement, especially if still under warranty.
What Do the Coachmen Mirada Owners Say?
Here are some Coachmen Mirada reviews worth knowing.
The 2021 Coachmen Mirada 35ES has a spacious interior and comfortable ride. Although its auto-leveling system failed, Coachmen replaced it with a brand new one for free, even though the RV was out of warranty. – Rose Machacek on RVInsider.
The Mirada 35BH is perfect for a family of five, with a thoughtful floor plan and posh furnishings. – Jamie Campbell on RVInsider.
The 2018 Coachmen Mirada is roomy and has an exceptional floor plan. The amenities and drive quality are also spot-on. Jeanne Hulse on RVInsider.
The 29FW is perfect for the money. – David Eddleman on RVInsider.
Conclusion
It's worth noting that Coachmen Mirada problems are nothing new – almost all RV brands have these issues. Age, wear and tear, misuse, disuse, and environmental factors can combine to produce these problems.
The good news is you'll never have issues with the engine or chassis, although the suspension can be tricky.
Still, this Class A motorhome remains an excellent buy, even for families looking for a second-hand unit. Watch out for these issues when shopping for a pre-owned Coachmen Mirada.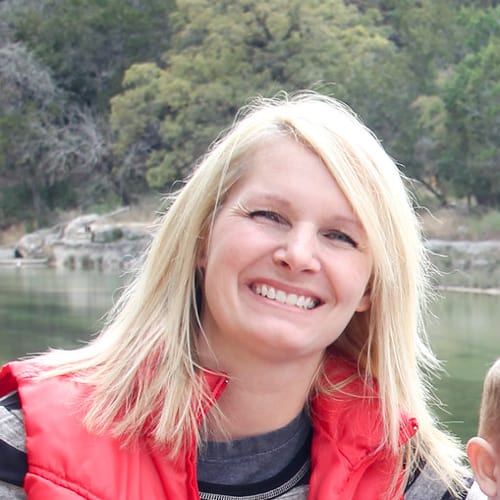 My career journey has been marked by a variety of roles. I served as a Personal Trainer for Children, Fitness Instructor, and Home-Based Consultant in Detroit Wayne Integrated Health Network. 
More than ten years of traveling in my caravan have lent me a deep appreciation of freedom. Without the shackles of being tied down to one place, I get to explore many parts of the world and relish the exhilaration that comes with discovering new things. Throughout my journey, I have been a member of FMCA (Family Motor Coach Association) since 2020. Thus, living on the road has never become boring for me.
As someone with a burning passion for traveling, I want to inspire others to adopt a nomad lifestyle to appreciate the beauty of the world. This, of course, requires a functioning vehicle that can always make you feel at home, even when you're far away from modern life.
Therefore, I seek to put my experience to good use—helping you with your adventure on the road. As a result, I launched and managed the Outdoorbits website, where I likely share my enthusiasm for outdoor activities and health-related insights.