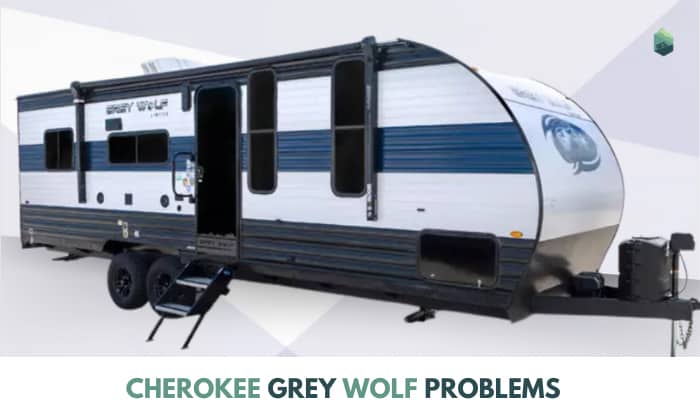 From sticky door latches to stubborn slide-outs and water leaks to clogged shower drains; you can experience various Cherokee Grey Wolf problems. Many of these, however, will have easy and quick DIY solutions.
Keep reading as we dive deeper into the potential problems you might encounter and, more importantly, the solutions worth trying. But before that, the table below summarizes the things we'll discuss.
PROBLEMS
SOLUTIONS
Slide-Out Wall Problems
● Loosen or tighten the screws

● Remove blockage

● Regular lubrication

Water Leaks
● Regular inspection

● Use sealants

Loose Nuts and Bolts
● Tighten with a wrench
Sticky Door Latch
● Level the RV

● Look for signs of water intrusion

● Lubricate the latch

Shower Drain Problem
● Empty the grey water tank

● Remove blockage

● Clear the vent
Common Problems of Cherokee Grey Wolf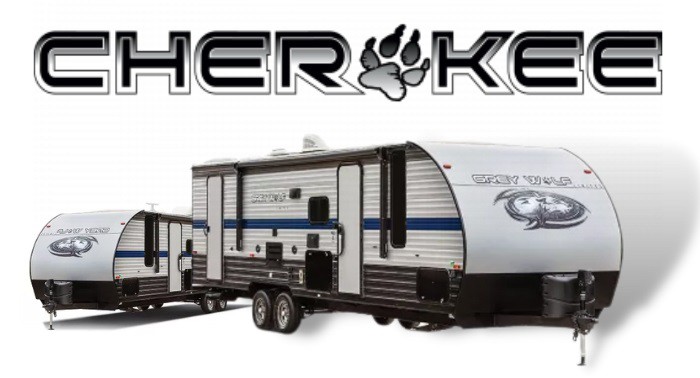 RVs can be expensive, especially if you want top-notch quality. However, those looking for more affordable models have several options, such as Cherokee Grey Wolf. The quality is decent overall, but it can also be prone to a few problems.
1. Slide-Out Wall Problems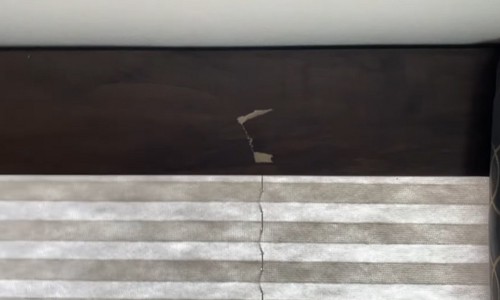 The presence of moisture between the internal wall and the fiberglass exterior can cause the slide-out to get stuck. In turn, opening or closing the RV can be difficult. This can also be because of window leaks, which can cause water issues.
An easy solution is to loosen to tighten the screw holding the slide out in its position.
Also, make sure there's no blockage that can interfere with the sliding mechanism.
Regular lubricating the slide mechanism with WD-40 can also work.
2. Water Leaks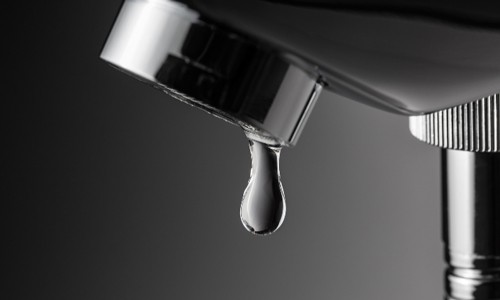 While it might seem like a minor inconvenience at first, water leaks can be a big problem in the long run. It's not just a waste of a precious resource when RVing, but it can also damage the interior and appliances. Not to mention, it can be a culprit for mold growth.
Regular inspection is your best bet, making sure the plumbing lines are tight and in good condition. Check all faucets and valves. They must be properly closed.
If your RV is experiencing this issue already, seal all the leaks with self-leveling sealants. This will create tight connections and stop the source of the leak.
While most leaks can have a DIY solution, it's best to contact a pro to do the job if you're not confident of your skills or do not have the right tools. This will prevent the situation from worsening while providing an immediate solution.
3. Loose Nuts and Bolts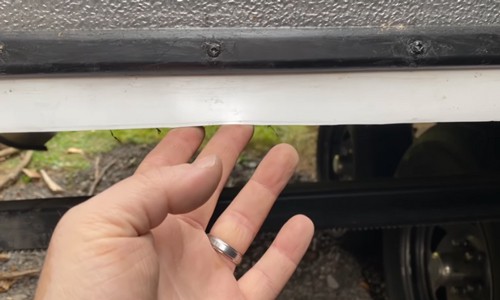 The bottom of the trailer tends to persistently run into this problem the most. And if your trailer isn't properly tightened, there's a chance it'll fall off while moving.
Luckily, this is an easy problem to fix. All you'll need is a wrench to tighten the nuts and bolts. The biggest challenge is that they can be challenging to reach, considering how they're located at the bottom.
Take note, however, that this can be a more common problem than what you have thought. This is especially the case if your RV travels a lot or if you often traverse rough roads.
4. Sticky Door Latch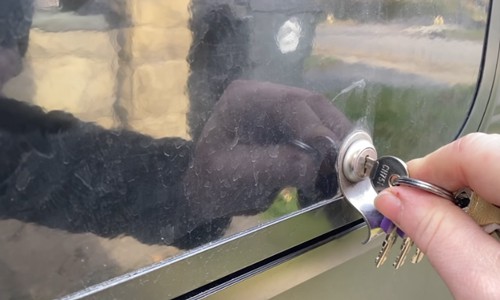 At times, you might experience a problematic door in a Forest River Grey Wolf RV. It can be difficult to close, which can be annoying. Some people reported that they regularly have to slam close the door, which can lead to damage in the long run.
One of the first things to do is to make sure the RV is level. Otherwise, you will find it hard to close or open the door.
Additionally, water intrusion can be a problem, making the door latch sticky. You can easily spot this problem as there will be a weird smell once you are near the door.
Lubricating the latch is another quick fix for door issues. You can use a lubricant, such as WD-40, to make the opening and closing mechanism smoother.
5. Shower Drain Problem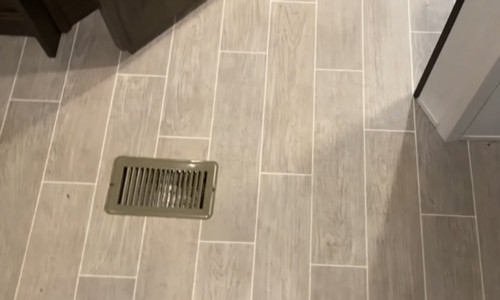 While it isn't as common as the complications mentioned above, you might also have a hard time draining the shower. Water might end up pooling on the surface. It might spill on the rear subfloor, which can cause structural damage over time.
When the RV shower does not drain, check the grey tank, making sure it isn't full.
Look for potential clogs in the drain and remove the blockage.
You should also fix the vent in the air admittance valve.
Is Cherokee Grey Wolf Good?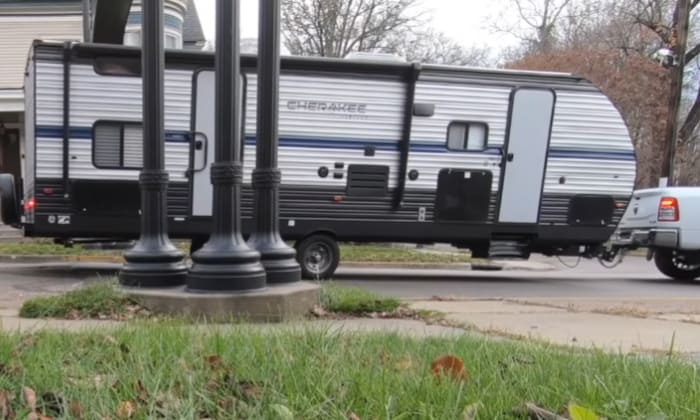 While there are problems, it's fair to say that Cherokee Grey Wolf is a good RV. Considering its price, its quality is decent. It's a great option for an entry-level RV, but it's best to keep your expectations low, as it cannot compete with its higher-end counterparts.
From its generous space to its price, the brand received positive feedback from its users. Nonetheless, there were also some who were disappointed due to the problems mentioned above.
Conclusion
Like in any other RV, it isn't surprising that you'll encounter Cherokee Grey Wolf problems. The good news is that many of them are basic issues with quick fixes. But if you're unable to resolve them yourself, don't hesitate to contact a pro for a quality fix. After all, it's for your safety and convenience on the road.
Now, how about we delve into the issues that may arise with other RV manufacturers?
"Hi, I'm Francis' husband—Calvin. Our story began with our shared passion for traveling. I have had a career journey for over 11 years at Ford Motor Company, where I took on the role of BMS SW Process Engineer.
Together with my wife, I have dedicated countless hours to exploring every nook and corner of the world. Ten years living in an RV may seem long, but time seems to fly by when I'm doing what I love with the person I love. 
That's why I am also a member of FMCA and have been a panelist on seminars at shows like FMCA's 103rd International Convention & RV Expo in Gillette, WY, where I can showcase my adaptability and expertise.
Like my wife, I hope to help you see the beauty of traveling off the beaten path by sharing insights into this lifestyle. In addition to my corporate roles, I also launched our website – Outdoorbits, in 2015 and continue to contribute my knowledge and skills to the present day. And I'll be completely honest with you—no hiding the truth or sugarcoating the possible challenges. 
So, if you want to run away from the busy lifestyle to embrace nature, I'm your guy."