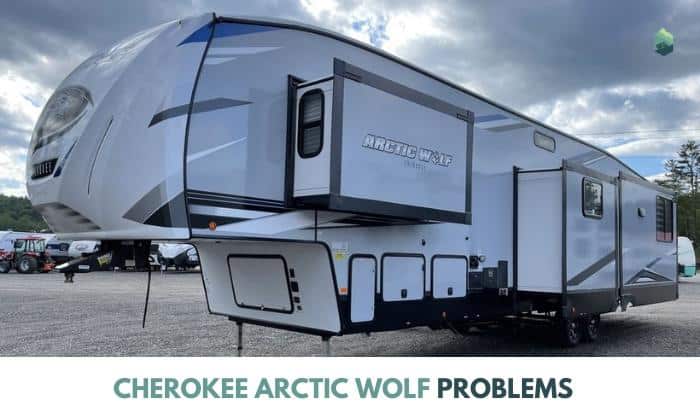 Forest River – one of the biggest RV brands – manufactures Cherokee RVs, making Cherokee Arctic Wolf problems sound ludicrous. Unfortunately, no vehicle, even from reputable brands, is immune to occasional quality issues.
Thankfully, the Cherokee Arctic Wolf mostly suffers from minor problems without posing any alarming reliability concerns. Many of these issues are also easy to address, as you can see in the table below.
Problems
Solutions
Leaks

Sealants for small leaks
Rebuild for extensive water damage

Hanging underside panels

Replace screws with self-tapping variants
Support the panel with a metal strip

Window frame warping
Front door issues
Inconsistently functioning bed hydraulics

Professional servicing
Lubricate the hydraulic components

Slide-out floor-wall interface problems

Replace fasteners/slide-out floor
Common Cherokee Arctic Wolf Problems
Forest River Arctic Wolf problems are not as numerous as other brands. Moreover, these issues are not severe enough to pose a danger on the road.
1. Leaks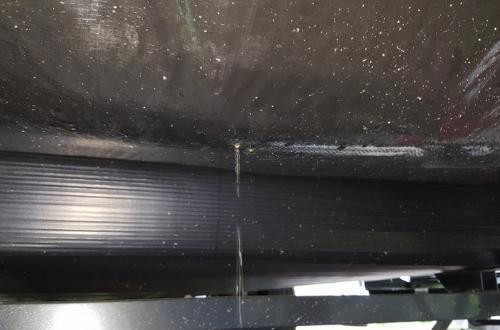 Water leaks exist in almost every RV, whether a 2019 Cherokee Arctic Wolf or another brand. In this case, you can expect the walls and roofs to show signs of water damage within a year.
Apply high-quality sealants and insulation to improve moisture control and mitigate water damage.
If the damage is too severe, settle for an interior and exterior rebuild.
2. Hanging Underside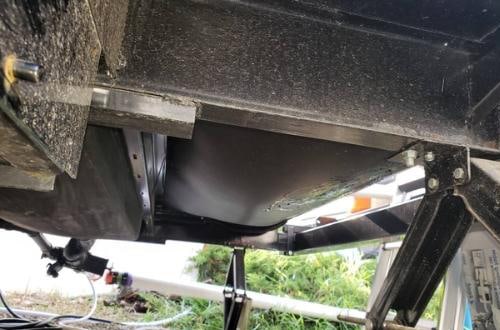 A common complaint about the Arctic Wolf fifth wheel is its sagging underbelly. Even brand-new units may encounter this issue due to the flimsy fasteners securing the underside panel.
For a temporary fix, loosen the underbelly's screws and re-secure the panel with self-taping screws.
Reinforce the panel with a heavy-duty metal strip.
Bring the Arctic Wolf to a service center for more comprehensive troubleshooting.
3. Window Frame Warping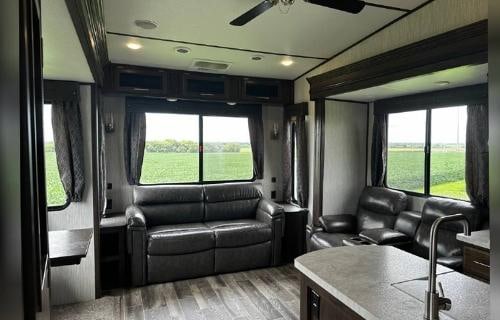 2018 Cherokee Arctic Wolf owners were the first to describe this problem. They blame low-quality plastics as the culprit because the plastic warps under extreme UV rays and temperatures.
For this issue, your sole option is to replace the warped frame with a more durable and UV-resistant one. To do so, loosen its fasteners and remove the warped frame. Then place the new one in its position and tighten the screws.
4. Issues With the Front Door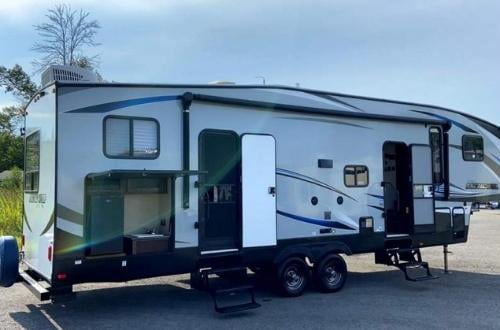 A front door that won't lock is not a common issue in 2020 Cherokee Arctic Wolf units, unlike 2018 models. Most complaints describe the need to slam the door to close it flush. In some cases, only the exterior lock mechanism works.
Disassemble the Arctic Wolf front door lock and replace it with a model-specific unit. We recommend the 287BH replacement kit. You might want to study the door lock manufacturer's directions on installation.
5. Inconsistent Bed Hydraulic System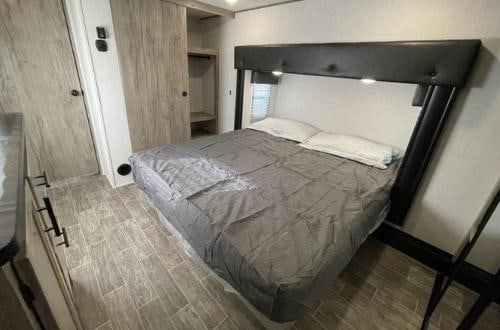 One of Arctic Wolf's best-selling features is an automatic bed that rises from the floor and folds to the wall to boost cabin space. Hence, we understand the owner's frustrations when the system's hydraulics fail.
Unfortunately, there usually is no DIY solution to this problem. Professionals must assess and test the bed's hydraulics first. However, you can lubricate the hydraulic system's components to see if it fixes them.
6. Problems With the Slide-Out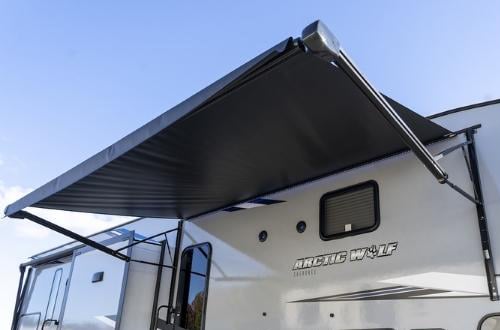 Slide-out complaints are not uncommon. However, to see these issues in a Forest River RV is eyebrow-raising. Some customer reviews say the Cherokee Arctic Wolf's slide-out "hesitates" during operation.
Rough slide-out operation is usually the result of missing, loose, or low-quality screws that fasten the panel to the sides or wall. When this happens, you may also notice the floor slightly separating from the wall.
Replacing the slide floor is necessary if there are cracks or wall separation. You can also replace/tighten broken or loose screws while gluing the panel.
What Do Most Cherokee Arctic Wolf Users Think?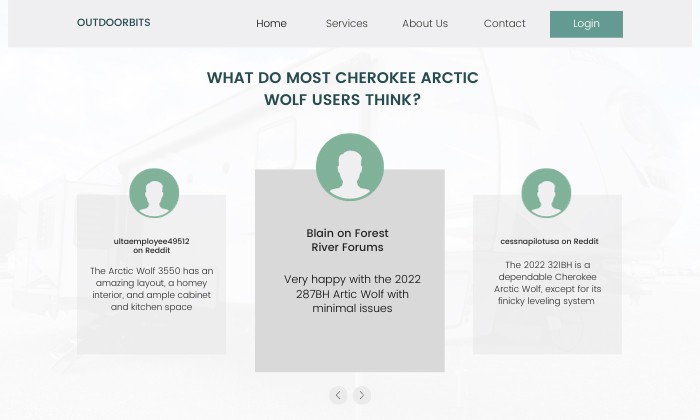 Excellent layout, especially the kitchen. However, a loose RV trim can be an eyesore – Two dogs and us on Forest River Forums.
The Arctic Wolf 3550 has an amazing layout, a homey interior, and ample cabinet and kitchen space – ultaemployee49512 on Reddit.
Very happy with the 2022 287BH Artic Wolf with minimal issues – Blain on Forest River Forums.
The 2022 321BH is a dependable Cherokee Arctic Wolf, except for its finicky leveling system – cessnapilotusa on Reddit.
The awning broke after five months of use, but overall, it was an exceptional RV experience – Buchanan99 on Forest River Forums.
Conclusion
Cherokee Arctic Wolf problems exist, although Forest River manufactures the RV. The good news is these issues are mostly aesthetic, requiring a fastener or panel replacement. Owners will never worry about mechanical or electrical concerns.
Towing an Arctic Wolf is like hauling your house, allowing you to enjoy modern comforts virtually anywhere you can park. While RV issues exist, they are not as cumbersome or others, making the Arctic Wolf a good buy.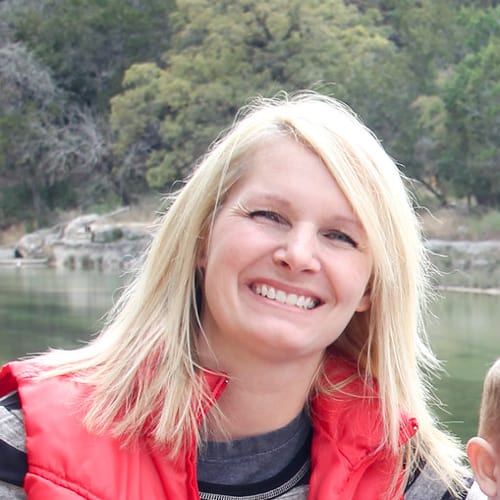 My career journey has been marked by a variety of roles. I served as a Personal Trainer for Children, Fitness Instructor, and Home-Based Consultant in Detroit Wayne Integrated Health Network. 
More than ten years of traveling in my caravan have lent me a deep appreciation of freedom. Without the shackles of being tied down to one place, I get to explore many parts of the world and relish the exhilaration that comes with discovering new things. Throughout my journey, I have been a member of FMCA (Family Motor Coach Association) since 2020. Thus, living on the road has never become boring for me.
As someone with a burning passion for traveling, I want to inspire others to adopt a nomad lifestyle to appreciate the beauty of the world. This, of course, requires a functioning vehicle that can always make you feel at home, even when you're far away from modern life.
Therefore, I seek to put my experience to good use—helping you with your adventure on the road. As a result, I launched and managed the Outdoorbits website, where I likely share my enthusiasm for outdoor activities and health-related insights.