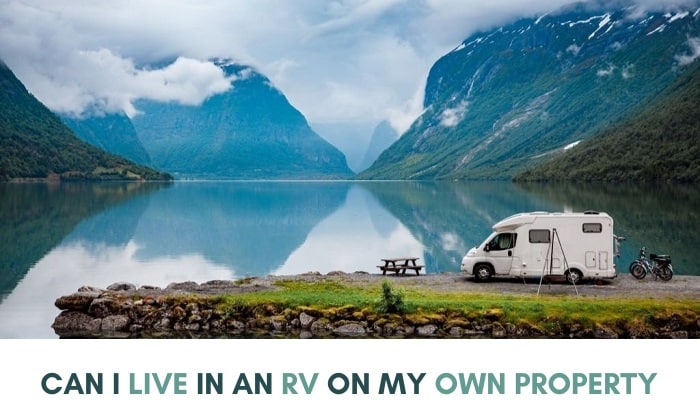 Many rig owners are curious about the question, 'Can I live in an RV on my own property?' The answer is yes; it is legal to live in an RV on your own property, but it depends on the location.
For larger cities, you have to follow specific rules and requirements to live in an RV legally. On the other hand, rural areas are more laid back when it comes to enforcing these ordinances. Read down below for more information.
Safety and Building Codes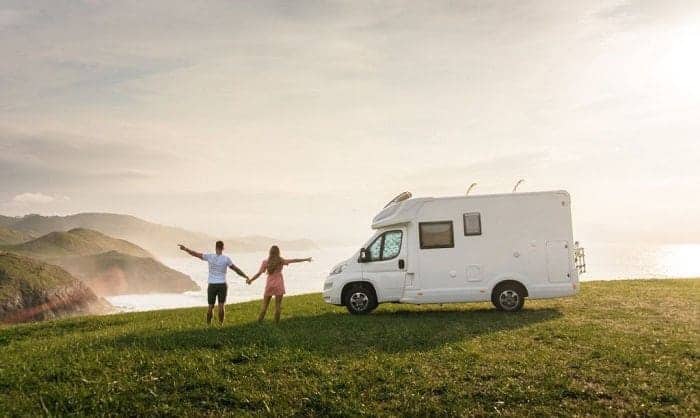 For rig owners considering living in an RV legally, you need to make sure that your RV is in its best condition and fits all the requirements. In addition, a local building inspector may come to your area and check if your RV complies with all county and city codes. If you're curious about these codes, here are some examples.
Your RV should have windows that can be opened from time to time.

Your RV should have heating and cooling and should always be able to keep you dry when it rains.

Your RV should have access to clean water, sewers, and a source of electricity.

Your RV should not have any molds or mildew and should have enough protection against rodents or insects.

To ensure safety, your RV should have smoke and carbon monoxide detectors.
Zoning and Local Housing Laws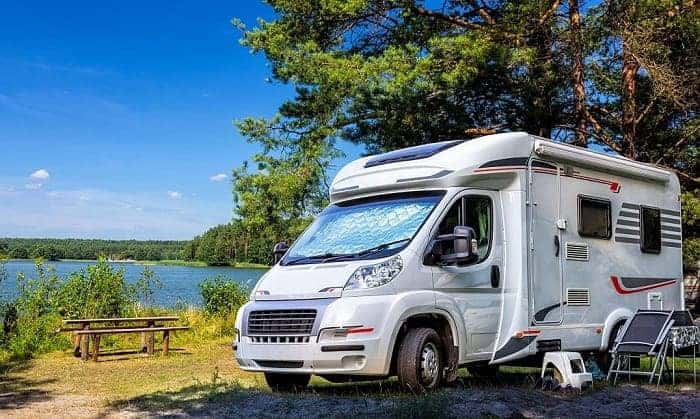 If you're genuinely considering living in an RV permanently, then you need to comply with zoning and local housing laws. Unfortunately, many rig owners have been struggling with some of these laws for quite some time now since there are building codes that can't be applied to RVs, such as the number of entrances.
There are also some laws that you need to look out for, such as parking, since you cannot park your RV near a property line.
RVs also follow occupancy limits, so if you plan to house your family in your camper, you need to consider its size.
It would be best if you also noted that these laws differ depending on which state you are in. There is more hope in some places than you think there is. If you want to know more about it, here are some states that allow tiny homes and RV living.
Out of all the states, California is probably the most RV-friendly. They allow people to live in tiny homes or campers with a few minimal requirements.

Michigan is one state that created a community of tiny homes for people who have low incomes.

Most issues in Colorado are handled progressively, and officials hold special sessions to ease the restrictions on tiny homes and RV living.

In Oregon, mainly in Portland, there is massive support for campers and tiny homes, and they even support the construction of tiny homes.

Another state that progressively handles the issue in Florida, which now has laws explicitly made for tiny homes and trailers.
Several Texas states have relaxed zoning and building laws to support tiny homes and camper living.

Massachusetts is coming up with a new law that changes the minimum house size to accommodate tiny homes.

There is a micro-apartment building in New York with relaxed zoning laws for smaller residences.
1. Plumbing Access
By now, your question 'is it legal to live in a camper on your property?' should already be answered. However, there are some requirements that you need to comply with before you are allowed to live in your camper full-time. One of them is having access to septic tanks or city sewage.
Understandably, all RVs have a black water tank for all their waste. These tanks hold all waste from your camper, and it can become dangerous if left filled for some time. If you plan to live in your RV permanently, you need access to underground city sewage or a septic tank.
Most cities, and most people, wouldn't want to risk having a leaking black tank since the bacteria can pollute both groundwater and the air.
However, if your property doesn't have access to either city sewage or a septic tank, one of the solutions is to add a line. You can choose to add a septic tank, but you would need a permit first, and it may be pricey to install one.
2. Electricity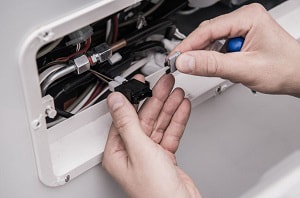 You can run electricity through your property most of the time, but there can be some restrictions for long-time use. Some areas don't even allow a generator or hardwiring electricity to your RV. It's essential to electrical research requirements when finding information about zoning and building codes.
If you're preparing for long-time RV living, you can't possibly use a 110-120 volts extension cord alone to power up your rig. Instead, you have to run it through an underground conduit before lining it to your camper's utility box. This is probably the safest option for you to have electricity for your rig.
Take some time to read the parameters and codes you need to follow concerning electricity for your RV. A city building inspector may come and look at your rig, so make sure to get all of it ready beforehand. It can cost you a lot if there are faulty wirings since they can quickly spark fires and take lives.
Other Things to Consider in Choosing the Right Property to Live in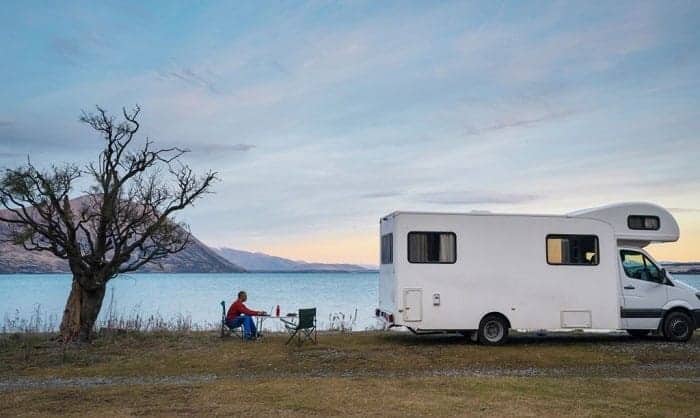 In addition to the factors mentioned above, there are a few more things that you should consider in choosing the right property. Whether it is your own property or long-term RV lots for rent, look out for the following things to ensure comfortable living.
1. Location
One of the most important factors to consider in choosing the right property is its location. You need to check if the property is near all the facilities you need, such as convenience stores, work, shopping malls, or hospitals.
Every property has its own pros and cons, but it's important to find the right balance of it all and ensure that there won't be any significant development near your land.
2. Permitting and Zoning Requirements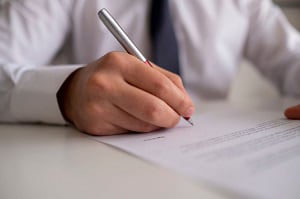 As mentioned before, you need to thoroughly check all the permitting and zoning requirements in your area. You need to know if your property allows RVs.
3. Access
Does your property have access to its driveway or a driveway apron? A driveway apron is a sloped concrete that stretches from the beginning of your driveway to the road. In most areas, a permit is needed to install it, which is equivalent to more work.
4. Cable and Phone
This one can be a choice since several people may not want to have these things. But even if you choose not to have cable or a phone, you may want to check at least if there's a cell signal in your area.
5. Clearing out the Property
Last but not least is figuring out how much it will cost you to clear out the property for your RV. Indeed, you wouldn't want to park your RV on uneven land since it can affect the level of your RV and cause many problems.
Conclusion
With all of that said, the answer to the question 'Can I live in an RV on my own property' depends on where your property is. You need to consider all of the laws and requirements. Living in an RV on your own property is legal, but there are some rules to follow.
Were you able to find out if you can live in a camper on your own land? Share your thoughts in the comments below.
"Hi, I'm Francis' husband—Calvin. Our story began with our shared passion for traveling. I have had a career journey for over 11 years at Ford Motor Company, where I took on the role of BMS SW Process Engineer.
Together with my wife, I have dedicated countless hours to exploring every nook and corner of the world. Ten years living in an RV may seem long, but time seems to fly by when I'm doing what I love with the person I love. 
That's why I am also a member of FMCA and have been a panelist on seminars at shows like FMCA's 103rd International Convention & RV Expo in Gillette, WY, where I can showcase my adaptability and expertise.
Like my wife, I hope to help you see the beauty of traveling off the beaten path by sharing insights into this lifestyle. In addition to my corporate roles, I also launched our website – Outdoorbits, in 2015 and continue to contribute my knowledge and skills to the present day. And I'll be completely honest with you—no hiding the truth or sugarcoating the possible challenges. 
So, if you want to run away from the busy lifestyle to embrace nature, I'm your guy."